g1rock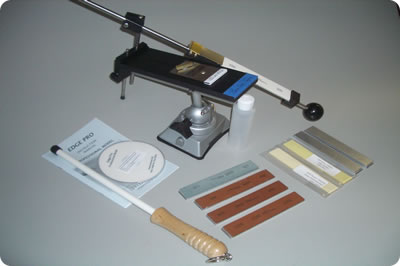 I recently purchased a Edge Pro Professional model, it can turn any knife or sword into a razor.


You can literally shave with anything you have sharpened on the edge pro. It will also polish the blade so well you can see your reflection in the edge.................
http://www.edgeproinc.com/sharpeningtips.html
Join in and write your own page! It's easy to do. How? Simply click here to return to Sword Care Tips.

Looking for honest, trustworthy sword sellers? Look no further than:


Sword Buyers Digest Newsletter!

Sign Up to Our FREE Monthly E-zine for all the latest sword news, info and much, much more! Click Here for more info..