Hey,



Happy April fools everyone!

Yup, it's that silly day again. The day when the interwebz goes nuts with pranks, stupid stunts and other nutty, stupid things (hmm, is it REALLY any different from any other day on the web?).

Even we can't avoid it, after all - the digest comes out on the 1st of every month, right..?

So why fight the tide? Join us and embrace your inner idiot with a slightly whack(ier) issue than normal.

We will TRY limit the actual "prank" factor, but no guarantees..


---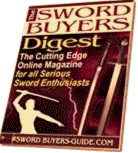 CONTENTS
1. From the Desk of Paul Southren
2. Collectors Corner with Dan Dacombe
3. Bad Sword of the Month
4. Video of the Month
5. Best Forum Posts
6. An amazing deal!

---
From The Desk of Paul Southren
---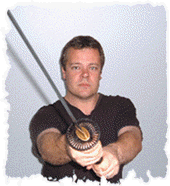 Last month we made a bit of a change to the main site - with the aim of it being more "responsive"..

And by responsive I don't just mean links actually work and when you click on something it does what it is supposed to..

I mean changing format to "respond" to whatever device someone may be viewing it on.

Something kind of like this..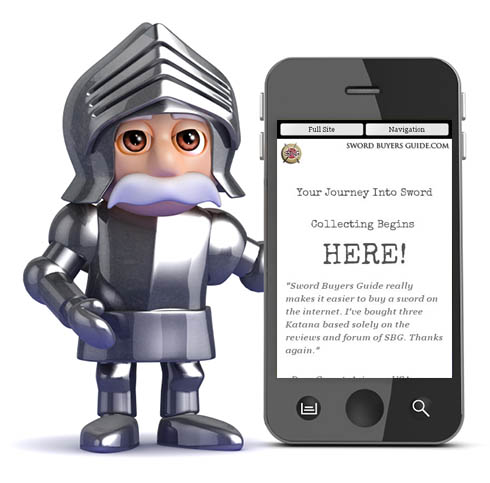 And for those traditionalists, don't worry - if you are a dinosaur like me and only use a desktop PC to browse the web, you won't notice any real changes except the new layout, which is slightly narrower and makes for (I hope) easier reading.

Now back to the silliness that is the April fools edition..
---
Collectors Corner with Dan Dacombe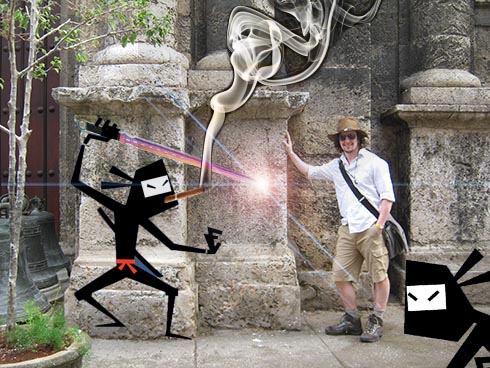 I am afraid to report that Dan was attacked in Cuba by a band of cigar smoking Ninja armed with the bad sword of the month. As the horrible looking blade caused severe damage to his retina and induced extreme dry reaching, he is out of action again for this months' edition. Luckily, he will recover at exactly midnight - a bit late for this issue, but with plenty of time for May..
---
Bad Sword of the Month
---
The blade comes perforated for easy breakage. Colored like an oil slick and about as subtle as a Ninja wearing clogs - what WERE they thinking..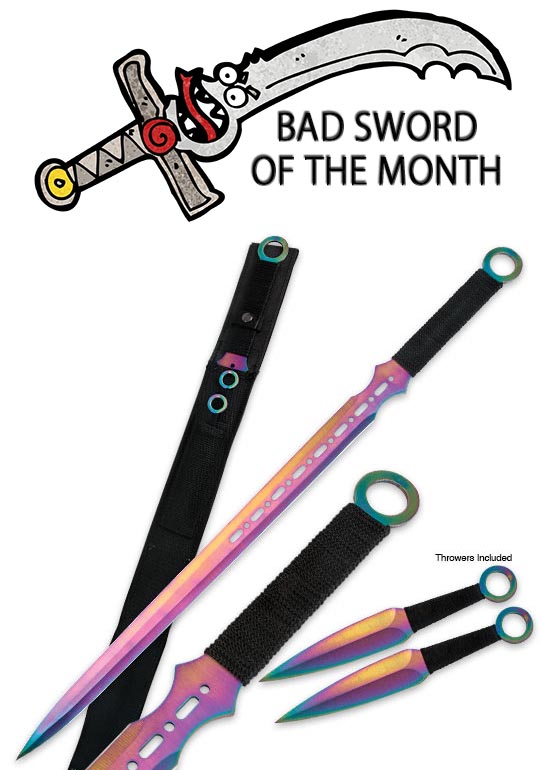 Bonus key chain pommel for jingling - guaranteed to make the Ninjas enemies puke their guts up in disgust..

Throwers included - sword can also be thrown away. And probably should be..!
---
Video of the Month
---
The Kusanagi was a sword found in an 8 headed naga (not sure in which part exactly..)

Excalibur cleaved a stone in half and Charlemane's Joyeux sword changed color 30 times a day.

And then there is a Chinese sword immune to rust thousands of years old..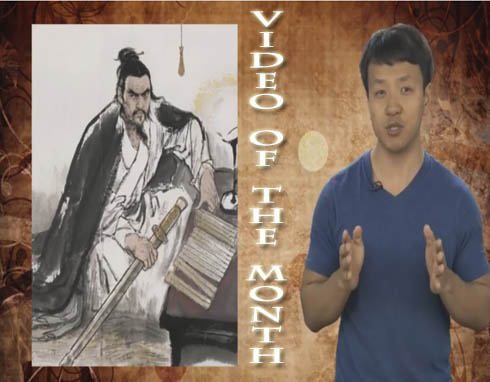 Sounds like April fools was popular among the ancients as well..!




---
Best Forum Posts
---

It`s official - Windlass swords now only available at MRL
Due to hard times in the industry, it seems Windlass could no longer sustain wholesale pricing, so from now on the only place to get new models will be from their North American retail arm, Museum Replicas.

When good days turn bad..
We have all had days like this. Sometimes life feels like a bit of a joke, but no fun when the jokes all on you!

Rick 'n Mikes Cutting Party!
Tentative date set for 18th of April, if you are in the area be sure to drop by for a meet and greet with two SBG forum legends..!

SBG Members 3D sword designs
So realistic you can take an eye out with 'em..


---
An Amazing Deal!
---
NON WALLHANGER EUROPEAN SWORDS FOR $70!
Yes, it seems too good to be true. But it's not (too good to be true that is)..

We just added a new range of European swords that have delighted medieval sword enthusiasts the world over for their sturdy construction (virtually unbreakable), their weight, balance and historically accurate handling - but best of all, the price..!

We have added 6 models at the lowest price online - just $69.99 per sword, plus order three or more and shipping is free!

Okay, there is one element of April fools at play here. But its more in what we are NOT telling you than what we are - everything listed above is 100% true. Scouts honor!
---

What a silly issue. Next month we will return you to something at least a little more sensible..

Until then, stay safe and happy swordening!