Hey,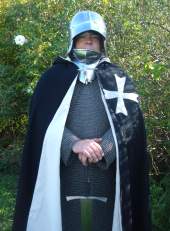 Another 'Digest Lite' this month, but boy oh boy do we have a lot going on right now..
Indeed, I was frantically working away trying to get two major projects completed by the start of the month - but as always the time ran away with me and other important tasks (like answering emails and writing the digest!) came up..
So hope you enjoy it, lightweight as it may be.

CONTENTS
1. From the Desk of Paul Southren
2. Best Forum Posts
3. Video of the Month: Mall Katana vs Zombies
4. Bargain Hunters and Clearout specials

---
FROM THE DESK OF PAUL SOUTHREN
---
Another busy month – probably a little less to show on the outside than some months previous, but that's about to change..

The SBG forum is preparing for it's final skin, Sword Manufacturers Guide is being rebuilt behind the scenes for official re-launch on the 1st of August and we are preparing for the first shipment of the Master Smith forged Jian of Marquis Yi to land by the middle of the month just to name a few..

At the same time, as mentioned in last months issue, the store is being redesigned and upgraded. And while some of these upgrades are taking longer to implement than others, to date we have overhauled some major internal systems in the way the store works, with one simple change speeding up shipment times in our store by 50%!

You may see more changes as we go (there are a lot of them happening right now) - it's going to be very exciting when it all comes together, that is for sure..!

Anyway, this month – apart from the Marquis of Yi finally landing – Chris from Ronin Katana and I could simply not resist having a run of the MASSIVE sword prototype we stumbled upon in a workshop in Longquan made..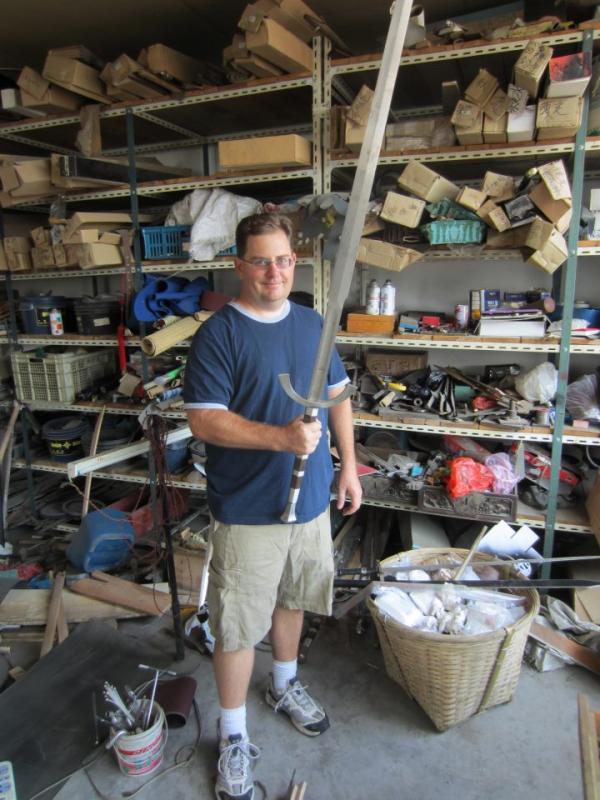 Yes, size does matter! And we called this one the 'Krom Killer' because, well, it could kill a Krom (testing pending to validate this claim!).
But all kidding aside, we had a short run of these bad boys made – huge two handed power swords – and they should be landing sometime this month too, so stay tuned – you can plainly see they are going to be awesome..!
---
BEST FORUM POSTS
---
What's up with this Katana love?
Katanas are without a doubt the most commercially popular and numerous sword type on the market. But why? What is the attraction? Interesting thread.

Debunking medieval sword myths
Think medieval swords were big, heavy clunkers (like our beloved 'Krom Killer')? Think again..

Want to start your own sword smithy?
Many of us do, but how realistic and difficult is it really? A good, thought provoking post.

What's the best, least expensive cutting target?
It's a good question – and while no ultimate answer is likely to be found, this thread has some good suggestions.

You know you're a sword collector when…
Fun thread, light hearted and kind of scary because it's true..



---
VIDEO OF THE MONTH
---
They might be a bit 'gory' true, but hat's off to 'Zombie Go Boom'.

In this video they take a decent made sword and compare it to a mall bought wallhanger – something that EVERY new sword buyer MUST see at least once to try appreciate that just because it looks like a sword doesn't mean that it really is one..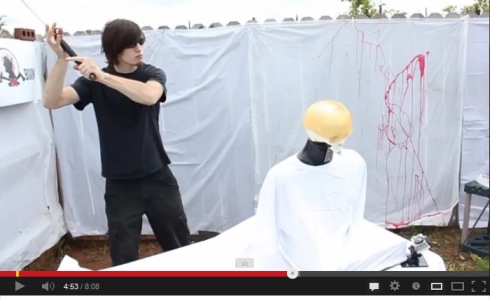 Yeah, it's a bit gross and gratuitous at times, but if you haven't seen these guys before, they are well worth a look.



---
Bargain Hunters Clearout Specials
---
SBG SWORD STORE

This special scratch and dent sale has been some time coming..

Over the last year we have accumulated some stock of SBG custom swords that were rejected by QC for one reason or another and have been remade for the original customer. Most of these have to do with, despite the forges best efforts, swords that fail inspection with my agent in Canada due to blade length discrepancies, bo-hi or wrong color fittings. A few fail because they have scratches on the saya or scuffs on the blade – so the order is either remade or cancelled and refunded..

Until now, these swords that failed QC back in 2012 have been in storage… But not anymore…

GET IN QUICK
THE SBG STOCK KATANA CLEARANCE SALE!

This one is happening quite fast, indeed even as I prepare the digest to go out to everyone, some people have already found the sale and are snatching up some of the bargains, but there are still more rolling out and being listed (the dynamic stock listing system is up to date – once sold a product will be listed as 'backordered').

There are some serious bargains in there – all well below cost price, but yes – they are selling a tad too fast so best get in there quick…

Luckily we do have a few extras – during the stock take my agent stumbled upon three classic SBG designs that we thought we had actually run dry on – including the famous Yukiken Hamidashi Katana..!
Anyway, the early bird gets the worm on these – most are only one offs and once they are sold, that's it – so mosey on over and have a look to see if there is something there you like!

CHECK OUT OUR SBG KATANA STOCK SALE HERE!
---
Well, that's it for this issue. As I mentioned, we had a lot of stuff 'nearly' make it to this month's edition, so I guess we will have to see it all next month..! Until then, happy Swordening Folks!

Paul Southren
---