Great results
by matt
(ottawa il)
While not being an aficionado on swords by any means I have bought three from true swords. I have yet to be disappointed by delivery( normally 48 hours or less) nor the products that I have ordered. I do some research online before I buy so I am not totally blind to the product. Have not had a reason to contact customer service but so far all online dealing has been great.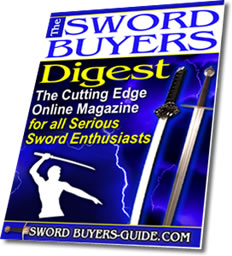 Sword Buyers Digest Newsletter!

Sword Buyers Digest Newsletter

Sign Up to Our FREE Monthly E-zine for all the latest sword news, info and much, much more! Click here for more info.