No engraving and no refund?
by Jason Riggs
(Temple, TX)
I purchased a knife from this company and requested to have initials engraved on it. I received a knife without the engraving, although I was charged for it. Since the knife was a birthday gift and an exchange would probably not arrive in time, I had the engraving done locally. When I contacted the company to ask for a refund they said they could not refund the cost of the engraving without proof that the blade arrived without it. I offered to send them a copy of my receipt from the engraving company and I was told that was not sufficient proof. So apparently they believe I either paid to have the blade engraved with the same initials that were already on it, or I went to tremendous trouble to forge a receipt in order to cheat them out of five whole dollars. Either way, it is ridiculous. Poor customer service and poor quality control. Beware.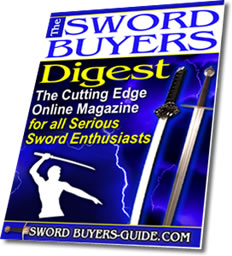 Sword Buyers Digest Newsletter!

Sword Buyers Digest Newsletter

Sign Up to Our FREE Monthly E-zine for all the latest sword news, info and much, much more! Click here for more info.