Hey,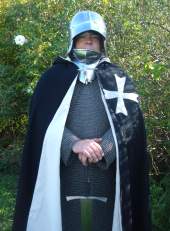 Ok, I've been saying the last few issues how the digest is becoming harder to get finished on time – well this time, I've been burning the midnight oil to get this (slightly condensed) issue out, but I hope you'll find it was worthwhile doing so – there are some interesting developments, specials, reviews and other bits and pieces that I'm hoping you will find both informative and entertaining..
CONTENTS
1. From the Desk of Paul Southren
2. Best Forum Posts
3. Video of the Month: Simple Yet Amazing Bokken Techniques
4. Bargain Hunters and Clearout Specials
5. Sword of the Month
---
FROM THE DESK OF PAUL SOUTHREN
---
Well, I enjoyed my short trip to Australia at the start of August – was great to catch up with my friends and family and take some time away from running the site (and a break from the hot and humid Japanese summer!). Of course, the downside is that upon getting back to Japan the backlog of work to be done was rather intense and compounded by the fact that I had to move to a new apartment as soon as I got back. And according to the principles of Murphies Law – was made all the worse by a 9 day delay getting my internet up and running.. (grr)

The good news though is that all of this is finally behind me – I am set up in a slightly larger apartment (still in the middle of Osaka, Japan – so still pretty small by 'international' standards) and finally have a fast internet connection with a much better computer to run everything from (you might not believe it, but for the last 5-6 months I have been running SBG from a beat up old laptop! On my recent trip to Australia though I finally brought my old PC from with me in a suitcase and it makes a world of difference in how fast I can process everything - less lag and freezing screens, which makes a nice change!).

Of course, all of this background stuff going on meant that some projects I have been working on at SBG have had to take a bit of a backseat (again) – however there is one in particular (and it's a BIG one) that I was able to at least test out, and it is about to roll out site wide in September..

A project that I hope will keep the site fresh and up to date, as well as give the sword community a CENTRAL place to submit reviews and comment on them in a way that combines the feel of a sword forum with the indexing and stability of the main site..

ANNOUNCING – The New 'Submit a Review' feature to SBG!

It's nothing all that flash, but on the recently revamped Submit a Review page on SBG (which will soon be getting a bigger and easier to find link) you'll see some basic instructions and an online form to upload four of your best photos as well as a place to write up your review.

Reviews will be checked, reformatted (such as giving them nicer headings, adding in any additional photobucket photos and youtube video links) and then pit live on the site where visitors can rate the review and leave comments!

There are already two test reviews on the site, one of the DSA Spartan Sword by SBG veteran reviewer Jason Woodard and the other by a new reviewer, J Rockwater with the T10 Sword N Armory Kigan Sword
By submitting reviews to the site, not only do you help keep grow our database of independent reviews, but you also may well 'get noticed' and go on to bigger and better things as the next step is to revitalize and grow our review team – so all in all, it is pretty exciting stuff!
New reviews are especially welcome – and any reviews you may have put on the forum are more than welcome to be resubmitted here to give them a dedicated, more permanent home as this month links will be added to each relevant page as the database expands and grows..!
So stay tuned, this is just step one in a site wide plan to grow SBG into 2011 and beyond..
Click here to submit your own review and help get the ball rolling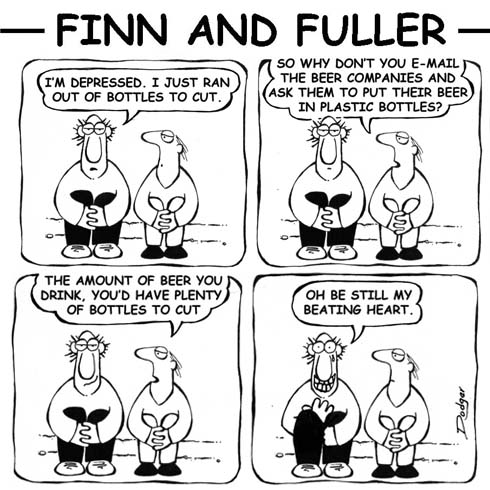 ---
VIDEO OF THE MONTH
---
This videos picture quality is not the best – but the content makes it worthwhile..

This month, you can see a master of the JSA (Japanese Sword Arts) demonstrating with bokken a wide variety of simple angle shifts to seemingly effortlessly defeat an opponent. Watch carefully because there really are some truly amazing principles on show here that apply to ALL sword arts and it is totally fascinating to see just how effective and decisive a simple shift in body position can really be…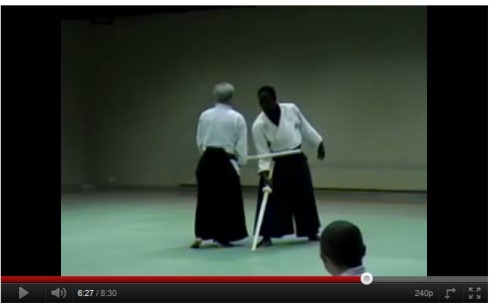 ---
BARGAIN HUNTERS AND CLEAROUT SPECIALS
---
SBG Sword Store
Hanwei have gone crazy yet again…
This time, we have two (well actually THREE) swords on super special – the first (two) are the Tinker Pearce Bastard swords, both the blunt and the semi-sharp that normally sell from between $165 to $220 but are available in our Hot specials section here for just $139.99 SHIPPED!
Considering that these swords are superbly balanced, extremely well constructed and designed by one of the most respected names in the sword industry – this price is just crazy, so snap them up while you can or you'll be kicking yourself later!
The other special sale by Hanwei is for the Cutting Jian, designed by another modern day sword legend – Scott Rodell (pictured cutting with this very sword below).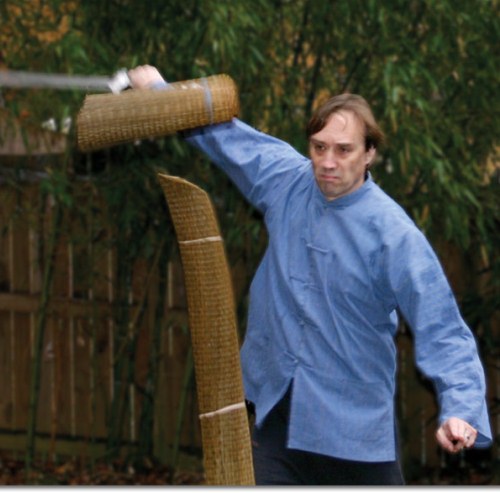 There are no frills with this blade – just a serious cutter at a seriously discounted price that is BELOW the usual wholesale level (heck, both of these swords are well below wholesale) – so if you want to add something unique and eminently functional to your collection for just $199.99 shipped (normally at least $250).
SORRY – USA Orders Only..
---
SWORD OF THE MONTH
---
Kris Cutlery are easily one of the most respected and oft recommended brands on many a sword forum and have been for years. However, as their swords are made in the Philippines, it makes sense to me that some of their best blades will be – you guessed it – Filipino swords, and the Espada y Daga blade set is no exception.
Two high quality blades for $144.95 – both balanced and optimized to be used together round off any collection and are sturdy enough for the serious practitioner or seasoned backyard cutter wanting to try something just a little different..
Pick them up here at Kult of Athena
---
Well, still have a mountain of emails to battle my way through – so that's it for this month.

Talk to you all again in October!

Paul Southren
---