Hey,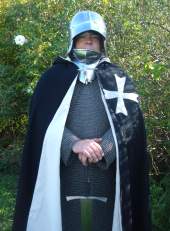 Good to be back – hope you all had a good new years' celebration!
As you know, we traditionally don't publish the digest in January, so as this is our first issue for what is going to be a BIG year, it's natural that this is going to be a bit of a big issue – especially our MASSIVE feature article by Marc Ridgeway documenting his eye opening behind the scenes visit and interview with Museum Replicas Limited (it's soo big that while it was originally going to go IN the digest, we ended up adding it as 8 new pages to the site!)!
So please get comfortable and I hope you enjoy your read!
CONTENTS
1. From the Desk of Paul Southren
2. Featured Article: Behind the Scenes at MRL
3. Best Forum Posts
4. Video of the Month: AMAZING Sword Skill
5. Bargain Hunters and Clearouts Special
---
FROM THE DESK OF PAUL SOUTHREN
---
HAPPY BIRTHDAY SBG!
That's right, on the 13th of Feb SBG officially turns 7 years old! And another milestone - the digest just passed over 10,000 subscribers (10,124 at the time of typing this email to be exact!).
Looking back, we really have accomplished quite a bit in the last seven years.. It's been a hard slog to get to this point, that is for sure..
From humble beginnings with a handful of my own personal sword tests and reviews, the site gradually grew to include other contributors and spawn an extremely vibrant forum and community.
But in the last couple of years as funds got tighter and the global economic crisis hit, things slowed down to a crawl – compounded of course by the fact that personally dealing with the day to day maintenance of a large and popular site and store is incredibly time consuming. .
However all of this is set to change...!
Over the next few months SBG will start to expand its core team significantly - reviving a vast array of projects that have been put on hold due to lack of time and finances.
In 2012, SBG will be adding more functionality, more up to date news and information, more opportunities for community feedback and interaction and more fresh content than ever before!
In short, I am confident that by this time next year SBG will be at least 2-3 times bigger and more relevant to the sword community while still keeping true to and reinforcing its roots as a no BS source of sword information dedicated to all things long, sharp and pointy...
So stay tuned, the best is definitely yet to come…!
---
BEHIND THE SCENES AT MRL
---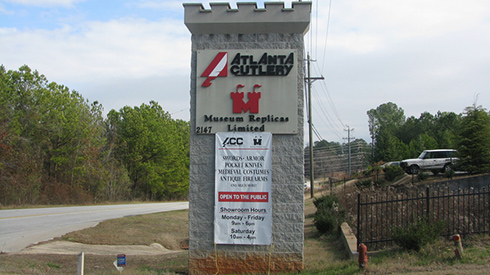 You might remember that in the last issue of the digest two recent projects by Windlass Steelcrafts and Museum Replicas Limited (MRL) captured my attention – the first being their 'create a sword' project for medieval enthusiasts and the second a much anticipated (at least by me!) release of their Conan the Barbarian line swords.
Well, these two releases sparked my interest in what was going on over at MRL more than ever before. So to check it all out, we arranged for Marc Ridgeway to head on over to pay them an official visit, take some photos, ask some questions and give us a look behind the scenes on behalf of SBG.
This really is a great article – and it turns out that there is a lot more to MRL than meets the eye.
The MRL showroom and physical store is impressive as it is – more than enough to make any sword lover start drooling uncontrollably…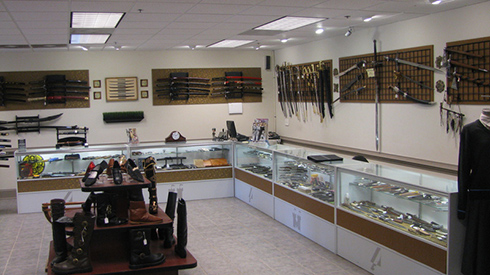 But we also take a look at what you don't normally get to see, like the workshop, Bobbys Forge, and a true treasure trove, the ENTIRE stock of actual antique weapons that Windlass bought from the Nepalese Army 10 years ago..!!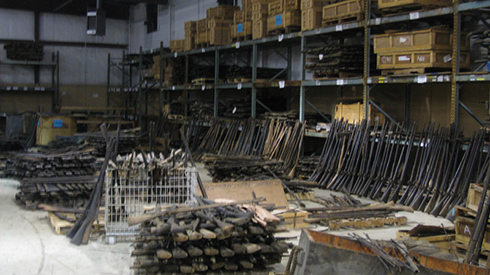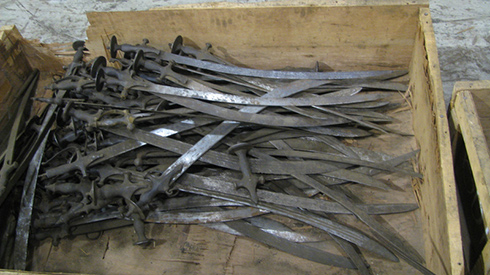 And that's just for starters!
The whole 8 page adventure is documented on SBG and digest subscribers get the first peak – check it all out below:
INDEX
Page 1 – Introduction and Show Room Tour
Page 2 – Testing grounds and Workshop Tour
Page 3 – From Ghurka to the USMC, Windlass History
Page 4 – The Nepalese Antique Armory!
Page 5 – Movie Props and Replicas
Page 6 - LARP for Monty Pythons Holy Grail and more
Page 7 – Conan the Barbarian Swords
Page 8 – Make Your Own Sword and Conclusion
---
VIDEO OF THE MONTH
---
You might recall that several issues ago, after I went to the Ninja Museum in Iga, Japan, I started some additional digging into the truth behind the straight bladed Ninja sword to find out if such a weapon was historical fact or just a myth from bad 80s Ninja movies…

Well, it would appear that quite a bit of additional information has been out there for a while – this 3 part video explains it all, narrated by the translator/author of an excellent book I picked up in Japan called 'Shoninki – Path of the Ninja' Antony Cummins.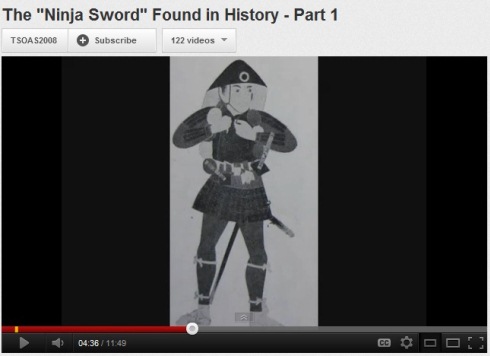 Part Two Part Three Even if you don't agree with everything he says, he does present some rather compelling information .
For anyone interested in more information on Ninja his website has quite a few free downloads and more information on his site here: http://www.natori.co.uk/natori%20home.html
---
Well, I am off to try and get a sword shaped cake made up I think..! ;-)Talk to you all again next month! Until then, happy swordening..!

Paul Southren
---