My Visit To Museum Replicas Limited
---
MRL and The Create Your Own Sword Line
Marc Kaden Ridgeway
31 December 2011
---
One of the most exciting things that MRL has done in a while is the release of the "create your own sword" line. I know it created a bit of a stir when we found out about it at SBG, each of us playing with the design tool to create mock-ups.
You can just picture the MRL team looking at boxes of random sword parts they have on hand, and thinking "what if?"
Well the weapons team at MRL and Windlass took that thought and ran with it , and the result is several guards and pommels that have been redesigned to similar masses that no matter the combination, will work well within a tolerance of balance and harmonics.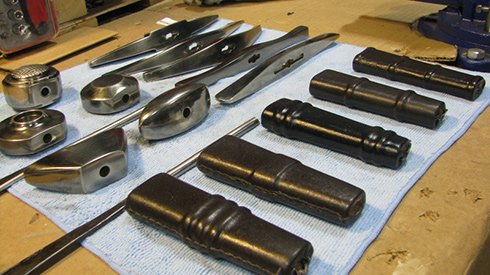 Indeed, there was a demo blade which had been made up for the showroom. When Bobby handed me this demo I was immediately struck by the sturdiness of it. The stiff but well-tempered blade is wide and optimized for cutting. Slapping the pommel, I checked for the center of percussion ... and sure enough it looked to be about where you'd like it to be , about 22 inches or so... but also showed to have a huge sweet spot of about 5 inches.
Buyers can use the online tool to pick between a selection of guards , pommels and handles, and choose a brushed or polished blades and add sharpening or engraving. But why am I rambling on? Let's let Bobby tell us about it.
Bobby explains the create a sword project
Of all the terrific advancements we have seen in the replica and recreation sword market this year , this is one of the best. The combination of quality, customizability and affordability ($185 !) easily make the Create Your Own Sword line the folks at MRL a contender for the best new concept of the year.
I really want one of the swords, and I really mean to have one, I just have to decide between the type N pommel and the brazil nut ... choices, choices.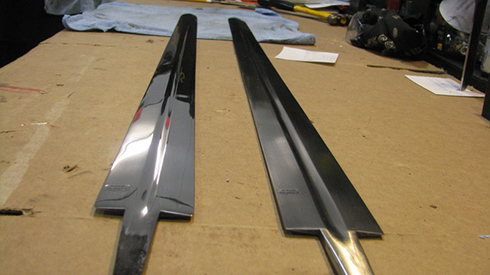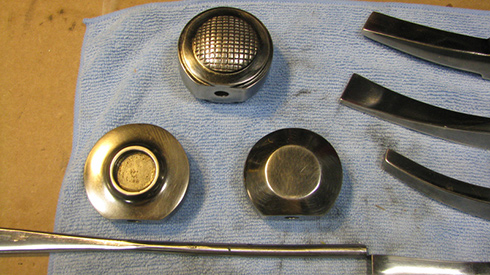 That's All Folks
Well that about sums it up folks, for a very brief synopsis anyway. The fact is that there was way more information than I could absorb, and way more to Museum Replicas than I had previously thought.
This is a company that is leading the way in so many fields that enrich lives and imaginations and awaken the childlike wonder in each of us.
I left my home and drove to MRL with a passing familiarity of their company and wares, what I discovered was that I had only the vaguest notion of who they are and what they do.
I had a passing regard for their replica swords... I've owned several : GBS, Outworld Katana and Dagger, Heron Mark sword, Raptor and the Sword of Roven.
After touring MRL I left with a newfound respect of who they are , what they do and the weapons they offer. They use exhaustive research into historical originals to design their replicas, spend months of development tweaking the designs through modeling and actual use to make them faithful recreations as accurate both aesthetically and functionally as possible , and still be able to keep it at one of the lowest price-points in the industry.
Could they make it dead on and just charge four figures? Sure , of course they could, but that's not their mission... their mission is to make this wonderful world affordable and accessible to everyone.
From looking at the vast array of types of historic weapons and licensed merchandise they offer, I'd say that they've done a damn good job of it.
I learned a lot I didn't know about their work with Hollywood, the world of LARP , and the other imaginative products they create, not to mention their continued relationships with the military building true battle blades. I learned that almost every step of everything is done in house, right here in Conyers, GA. Most of all I learned a few things about the folks at MRL.
I consider myself pretty knowledgeable about swords, but while talking with Robin, Bobby and Pradeep, I realized that they are experts. We chatted about harmonics, and physics and sword types, and history, and all of them discussed it with an easy familiarity. Most collectors know how hard it is to find someone that we can have these types of conversations with. They weren't talking up to impress me, and never were they talking down to me, it was just conversation between sword lovers.
Nice.
The biggest thing I took away from MRL was a new impression of the company. From Ally to Bobby to Dave to Robin and all the way up to Pradeep; they are artists to a one, who love what they do, and their passion and enthusiasm carry through to their creations.
Thanks for reading.
Disclaimer: I am not a professional reporter or writer , nor was I paid by SBG or MRL to write this. I did not receive any freebies or other considerations , nor would it influence my opinion if I had. I do not have a business relationship with MRL or SBG. I do volunteer my time at SBG and I volunteered the time and effort to make the visit and write the feature. MRL did invite me in, treat me like family and freely share information with me.

Museum Replicas Limited (MRL)

---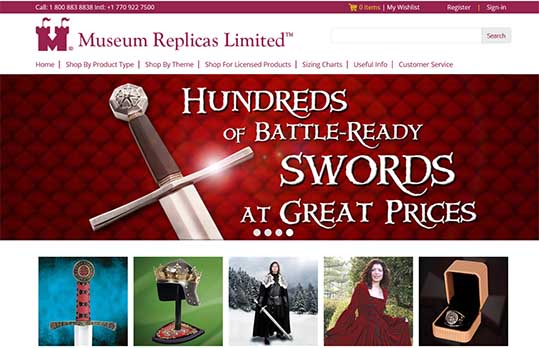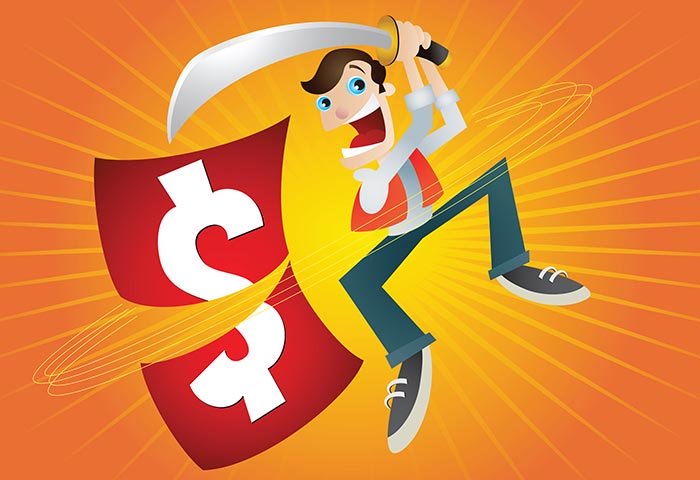 10% Discount!

Mention my site when you order and you'll get a huge 10% discount on their entire range! Click here for details
The ORIGINAL mail order company created in the 1970s by the late, great Hank Reinhardt - MRL has ALWAYS had a reputation for the most hassle free customer service in the sword industry, and nothing there has changed..
With a huge and exclusive selection of Windlass Steelcrafts swords (they are the official distributor and now OWNED by Windlass Steelcrafts), costumes, closeouts, new releases and real bargains - they are a MUST visit destination for any sword enthusiast, though medieval sword lovers will probably think they died and went to sword heaven!
---

Buying Swords Online Can Be

DANGEROUS!



Find the Best Swords in the:
Popular & Recommended ARTICLES

---
---