Quality steel for splitting bullets in half..
by Hataro
(Thailand )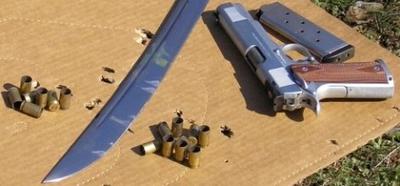 It's might sound funny but i saw people test the Katana with bullet and split bullet in to 2-3 pieces. What kind of steel do they use? Can a high carbon steel do that? It's depend on the steel or the person who forge the blade ?

Looking for honest, trustworthy sword sellers? Look no further than:


Sword Buyers Digest Newsletter!

Sign Up to Our FREE Monthly E-zine for all the latest sword news, info and much, much more! Click Here for more info..