What kind of sword is this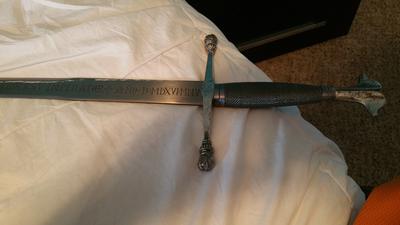 My father gave me this sword and I know my aunt bought it in Europe a long time ago, I can't find any info on it, the only thing I can find is a similar sword for sale in Romania but with a gold hilt.

Sword Buyers Digest Newsletter!

Sign Up to Our FREE Monthly E-zine for all the latest sword news, info and much, much more! Click Here for more info..