27" Blade w/ Bo-hi,Tsuba P2,Fittings C3,Ito A6 - Blue Cotton,White Same,Saya 2 - Dark Blue, Sparkling
by joel english
(winston-salem nc, usa)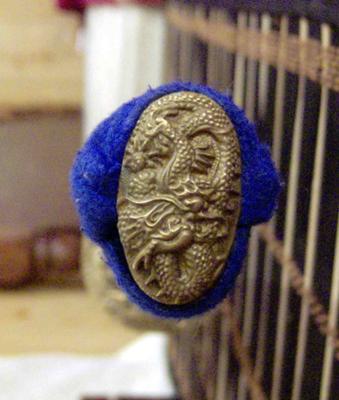 i wanted a sword that would be light and fast with an overall dragon theme. this one came out exactly like the picture in my head. the color is a tribute to my cat. his name is Blue. i'm sure i've cut over a thousand bottles and jugs. only a few beach mats. this blade cuts very well and shows few scratches.

Sword Buyers Digest Newsletter!

Sign Up to Our FREE Monthly E-zine for all the latest sword news, info and much, much more! Click Here for more info..