BCI Swords


BCI Swords, made by Blade Culture International in the Philippines by the De Guzman family, was only founded in 2013, but the team behind the business have been making swords for over 4 decades, first as Vaciacraft and later as GQ Cutlery.

Manufacturer In: Hand Made in Pangasinan, the Philippines
Steels Used: 5160 Spring Steel
Price Range: $308-$999
Official Website: http://www.bladecultureusa.com/


Previous to 2013, they had focused entirely on supplying several well known and respected re-branding companies, however in 2013 they expanded to offer their own range of products with an emphasis on overall quality that pushed them into a higher price range than the re-branders they supply, but meet their own extremely high standards and bear the BCI swords logo.
Guarantees and warranties are for the most part left to the individual re-seller, but they state on their website:
Blade Culture International USA, LLC (BCI USA LLC) warrants that the product is free from defects before it leaves our premises. The following are not covered by product warranty:
Normal wear and tear of blade, reactions of natural materials like wood, leather, horns, or weave to sudden changes in climate and humidity during transport between countries of origin and destination.
Neglect, misuse/abusive use, failure to perform prescribed necessary maintenance, or disassembly by persons other than Blade Culture International.
As such, it appears that they are covered on a case by case basis, however we are aware of some cases where some wooden scabbards that cracked slightly due to sudden temperature differences were replaced free of charge by the company, and it is clear that they take customer satisfaction very seriously.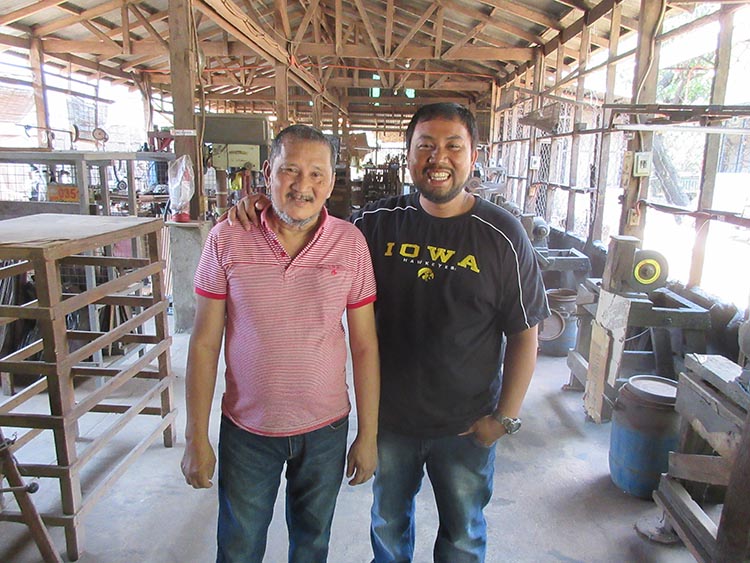 A proud family business - Mr. Fernando De Guzman Snr (right) and his son, Hernando De Guzman
MAIN PRODUCT LINES
---
FILIPINO SWORDS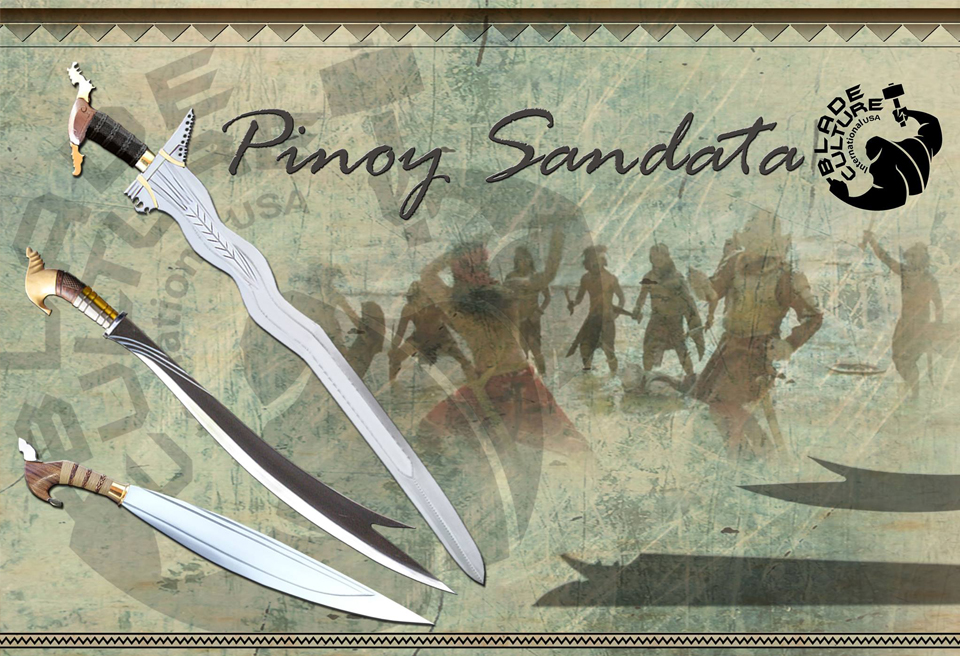 BCI Swords are world famous for the quality of their Filipino Swords and knives, made using traditional techniques to the highest quality standards. While they make similar products for some of their re-sellers, the BCI branded swords are made to a higher standard, and as a result, tend to be more expensive - but no corners are cut with the emphasis on the sword first and the price as a secondary concern.

---
JAPANESE SWORDS
Some of their higher prices offerings, the De Guzman family have been experimenting with and perfecting the art of constructing Japanese styled swords for decades and have developed their own unique and amazing tempering techniques resulting in stunning blades with no imported parts - every single component is made in house - allowing for some truly unique designs and component combinations not seen anywhere else.

---
A BIT OF EVERYTHING
BCI Swords may specialize in Filipino and Japanese styled swords, but the innovative team seem to know no limitations. From Chinese Jian and Dao to Roman Gladii, Egyptian Khopesh, Two Handed Claymores, Medieval Swords and literally everything else - there is no design that is beyond their capabilities.

---
HOW THEY ARE MADE
BCI Swords are made the old fashioned way, forged entirely by hand and using only the best natural materials, including a stunning selection of local hardwoods.
The actual blades themselves are forged by a 3 to 6 man team all standing around and hammering on a truly unique anvil made from (wait for it) an artillery shell left over from WWII!

KNOWN ISSUES
One issue that does creep up from time to time is due to the climate of the Philippines itself causing the wooden components to be slightly humid when shipped. Despite best efforts, if shipped to an extremely cold climate, the wood may shrink and crack slightly.
While for the most part, this is a cosmetic issue only and in theory not covered by their warranty, in reality in most cases BCI Swords will work with a customer thus effected to ensure a favorable outcome.
The only other issue is that, like many swords made in the Philippines, the blades generally do not exhibit much in the way of distal taper and may be heavier or slower than swords that do. However, this is made up for by the overall durability - BCI Swords are built like a tank, and while some models - especially medieval styled swords - may be heavier than historical originals, they are almost indestructible.

WHERE TO BUY
BCI Swords are currently available exclusively from BCI USA and here at the SBG Sword Store.

OFFICIAL SBG REVIEWS
BCI Panabas
Extremely well made, unique and versatile Filipino fighting sword. Exceptional value. $314


BCI Celtic Sword
A leaf blade Celtic Sword that doesn't mix up the hilt. Very solid but sporadic availability. $499


---
I hope this information on BCI Swords has been helpful. To return to the Sword Manufacturers Dossier from BCI Swords, click here


Buying Swords Online Can Be

DANGEROUS!



Find the Best Swords in the:
Popular & Recommended ARTICLES

---
---