Bad experience w/customer service
by Daijiro
I purchased the Dynasty Forge brand, horse themed katana and anxiously awaited for it to arrive as I was told it would take approximately 2 weeks. 2 weeks passed by and I finally got an email from "James" informing me that the katana I wanted is no longer in production. I told "James" that I was a little upset; he tried to sell me another katana. He didn't sound trustworthy and I asked for my refund. After a few more days, I finally got my refund. I will never deal with this company again.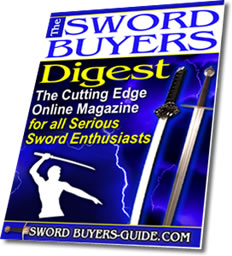 Sword Buyers Digest Newsletter!

Sword Buyers Digest Newsletter

Sign Up to Our FREE Monthly E-zine for all the latest sword news, info and much, much more! Click here for more info.