Braveheart Swords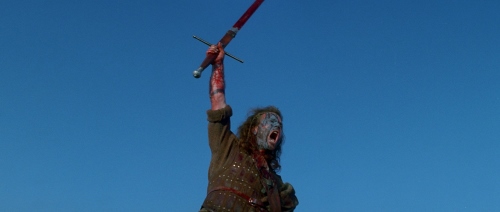 Soon after the movie was released, it was natural that Braveheart Swords were extremely popular and the market was soon flooded by all manner of unofficial replicas (and official replica DID make the rounds and was offered by Windlass Steelcrafts, but they were a few years late to the party).

Most of the replicas still doing the rounds are made from stainless steel, the kind of decorative non-functional replicas you come to expect from a movie sword. Quality and prices of these swords varies quite wildly, from around US$50-100 for a very shoddily made Pakistani or Chinese 'display' model.
However, the good news is that some forges that specialize in making real swords instead of ornamental displays created their own versions of this early Claymore.
And of all the Braveheart swords on offer, the one I recommend as the best value for money deal is the aptly named 'Wallace Sword' by Generation 2 (pictured)
With the thickest and most structurally sound tang on the market (with a peened pommel for added durability) and a massive 5160 spring steel blade, this is without a doubt the King of all Braveheart swords. And knowing Generation 2 swords as I do, I have little doubt that not only would it make an impressive display sword but also an incredibly functional piece for serious cutting practice.
While I haven''t had the honor yet of testing this sword out, it is most definitely on my 'to buy' shortlist and I have no reason to doubt both its beauty and terrifying functionality.
Generation 2 have quite a name for themselves and are well known for producing extremely strong, expertly assembled (no rattles or plastic parts anywhere) swords.
With a sword of this size and weight, I wouldn't trust too many other manufacturer of swords in this price range to be able to pull it off.
---
I hope this information on Braveheart swords has been helpful. To return to Movie Swords Reviewed - Don't Believe the Hype, from Braveheart Swords, click here

Looking for honest, trustworthy sword sellers? Look no further than:

FEATURED ARTICLES AND REVIEWS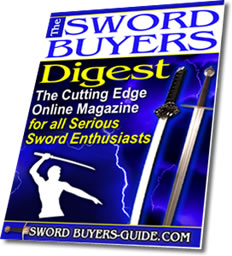 Sword Buyers Digest Newsletter!

Sword Buyers Digest Newsletter

Sign Up to Our FREE Monthly E-zine for all the latest sword news, info and much, much more! Click here for more info.