Chansword
by Phil
(Niagara falls, N.Y.)
I am a first time sword buyer and found the sword I want on Chansword.com. The particular sword is the black t10 katana, I love the look and characteristics of the sword and the website looks legitimate however I have not been able to find any reviews on the website or products they sell. Can anyone vouch for them as being good swordsman? Thanks.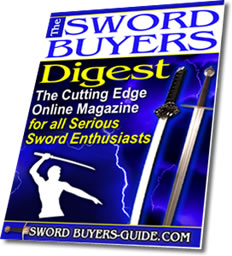 Sword Buyers Digest Newsletter!

Sword Buyers Digest Newsletter

Sign Up to Our FREE Monthly E-zine for all the latest sword news, info and much, much more! Click here for more info.