Choice of Sabre -Opinions?
by Emilio Singh
(Pretoria, South Africa)
Hello everyone


I was wondering if anyone in this community could help me with regards to opinions about certain sabers which I am interested in buying but cannot find any reviews for, specifically,the Cold Steel 1917 Sabre, the Cold Steel 1917 Cutlass, the 1860 Heavy Cavalry Sword and the 1796 Heavy Cavalry Sword.
All of the swords I saw on Kult of Athena and I would like to know more about their handling, construction and edge, or rather cutting efficacy. Certainly, I'd be very open to hearing which of the swords you would consider to be the best among this list.
Thank you guys very much.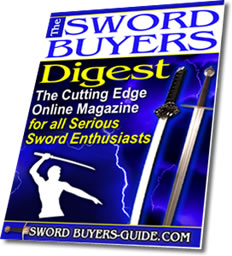 Sword Buyers Digest Newsletter!

Sword Buyers Digest Newsletter

Sign Up to Our FREE Monthly E-zine for all the latest sword news, info and much, much more! Click here for more info.