Cold steel MAA Grosse messer durability
by Darrin
(Missouri)
Hello, this is a lot of great information here! Thank you for this interesting site. My question is about the durability and toughness of the newer MAA Grosse Messer from Cold Steel. I have searched the internet for any info on this particular sword and it has been lacking. How do you that have owned or handled this monster like it? It looks to be heavier built than their standard Grosse Messer and that is a good selling point for me, along with the lesser price. Thank you in advance for your replies.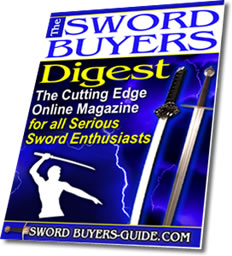 Sword Buyers Digest Newsletter!

Sword Buyers Digest Newsletter

Sign Up to Our FREE Monthly E-zine for all the latest sword news, info and much, much more! Click here for more info.