Extremely horrible customer service!
I called them to ask why such a small item that cost a dollar and a half was shipped in such an enormous box that could fit hundreds of them in, that cost ten dollars for shipping when a smaller box would have cost less for shipping. And the guy who answered the phone said that I was a liar and an idit and that I was purposely trying to start a fight! And then he just started spouting off about all this trash so I just hung up. I don't know what this guys problem was but he needs help and I will not be ordering anything from Kult of Athena ever again.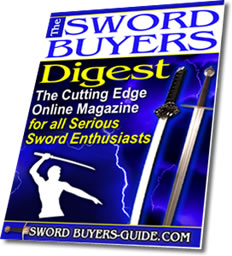 Sword Buyers Digest Newsletter!

Sword Buyers Digest Newsletter

Sign Up to Our FREE Monthly E-zine for all the latest sword news, info and much, much more! Click here for more info.