Fast shipment, Fast response
by CB
(Norway)
Sent item same day. Responded to email within a day or 2. Minor beauty flaw on the rayskin on the Hanwei product I ordered.
Join in and write your own page! It's easy to do. How? Simply click here to return to Kult of Athena.

Looking for honest, trustworthy sword sellers? Look no further than:

FEATURED ARTICLES AND REVIEWS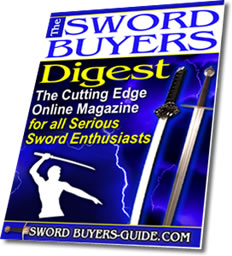 Sword Buyers Digest Newsletter!

Sword Buyers Digest Newsletter

Sign Up to Our FREE Monthly E-zine for all the latest sword news, info and much, much more! Click here for more info.