I have 3 Kaze and they are a work of art !!!!
by Daniel
(NJ USA)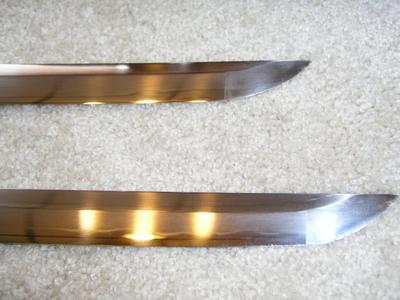 Just some hamon
The Kaze has to be the best natural hamon katana made for less than $300, it's a great bang for the buck for sure.


The hamon is subtle but real, I hate the frosty white etched hamons on other brands. One thing you will see in this Kaze hamon is an actual wave in the hamon line as it rises above the blade. It's hard to decribe but the temper line in the right light is raised above the surface. Simply beautiful.
Beauty is in the eye of the beholder.
I've done some polishing on a couple of my Kaze only using 3000 grit sand paper, it makes the blade more uniform in the shine and still shows the nice hamon.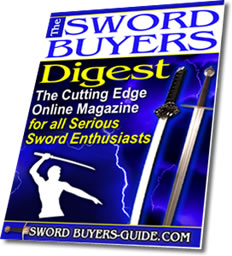 Sword Buyers Digest Newsletter!

Sword Buyers Digest Newsletter

Sign Up to Our FREE Monthly E-zine for all the latest sword news, info and much, much more! Click here for more info.