Insults
by MC
(???)
So I was told to find you guys from my friend. He claims that Damascus steel is the worst thing ever and I want to defend that claim. Being from Syria itself, I know these kinds of swords. Heck, I even USED one and they don't cut f*cking bread! Jars of dates, wood, animals, Toyota Corollas and even glass! I could go on and on but I don't want to. So my question is: Can you give a better excuse for sh*t talking Damascus Steel? If not, then take down that stupid excuse of an insult.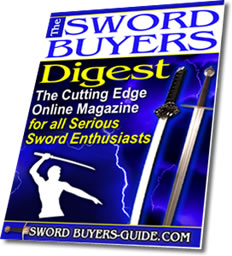 Sword Buyers Digest Newsletter!

Sword Buyers Digest Newsletter

Sign Up to Our FREE Monthly E-zine for all the latest sword news, info and much, much more! Click here for more info.