Is EN45 Carbon Spring Steel a good material for Rapiers?
by John
(Illinois)
Hello! I was going to purchase a rapier, while I know carbon steel is great for weapons, I am unsure about this variation and have heard unless properly made it can chip and the such much easier. SO could someone tell me whether or not it's appropriate material for a rapier?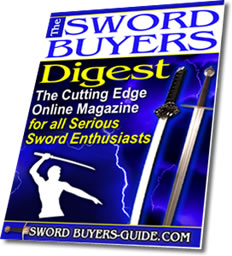 Sword Buyers Digest Newsletter!

Sword Buyers Digest Newsletter

Sign Up to Our FREE Monthly E-zine for all the latest sword news, info and much, much more! Click here for more info.