KOA is the best
by Dave
(Memphis)
I have purchased a dozen or more blades mostly Hanwei but some others as well from KOA. The quality is there, the service is there, the delivery is good and the price is fair. I am completely satisfied.
Join in and write your own page! It's easy to do. How? Simply click here to return to Kult of Athena.

Looking for honest, trustworthy sword sellers? Look no further than:

FEATURED ARTICLES AND REVIEWS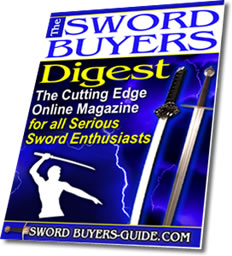 Sword Buyers Digest Newsletter!

Sword Buyers Digest Newsletter

Sign Up to Our FREE Monthly E-zine for all the latest sword news, info and much, much more! Click here for more info.