Kult of Athena - A1++

Bought a gladius on line from KoA. Sharpened and shipped promptly. Excellent communication all through the transaction. They sent an email advising when shipped with tracking #. Arrived well packed and well sharpened. I sent a follow-up question and they answered a couple of hours later. All in all - outstanding. Highly recommended.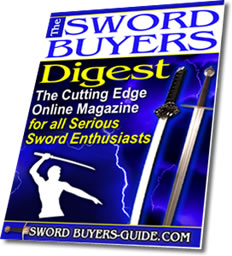 Sword Buyers Digest Newsletter!

Sword Buyers Digest Newsletter

Sign Up to Our FREE Monthly E-zine for all the latest sword news, info and much, much more! Click here for more info.