looking for help with WWII sword
by Ken Burke
(Northport NY)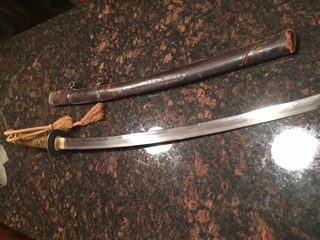 My Dad passed recently and I am trying to research a sword he collected in China and returned with after WWII. I believe it was made in a sword manufacturing city named Seki from one of the markings. I have included pictures and hope you can recommend someone who can help me with more information.I am on Long Island 40 minutes outside of NYC.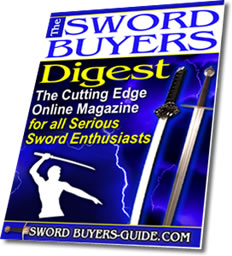 Sword Buyers Digest Newsletter!

Sword Buyers Digest Newsletter

Sign Up to Our FREE Monthly E-zine for all the latest sword news, info and much, much more! Click here for more info.