My dojo pro model #26 has scratches
by Justin Cofield
(Bodfish, CA, US)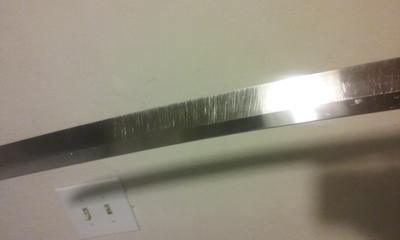 Dojo pro series #26 blade
Hi Paul Justin Cofield here, big fan. My dojo pro got scratched while cutting a dirty of a car mat. The blade itself, is indestructible just like you said, however it took some bad scratches to the polish. Any tips?


P.S. while caught in a noob moment I stuffed paper towel in the saya to get that wax out....
I feel like I should honor kill myself for that one. Any Ideas?
Thanks Paul and again LOVE YOUR WEBSITE!!!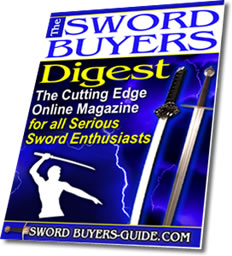 Sword Buyers Digest Newsletter!

Sword Buyers Digest Newsletter

Sign Up to Our FREE Monthly E-zine for all the latest sword news, info and much, much more! Click here for more info.