Swords from the Indian Subcontinent
Hello all


I have recently seen a video or two from scholagladitora about the kinds of swords one may find on the Indian subcontinent and I was wondering if there were any companies that made modern versions of the older weapons. I have looked online and so far, it seems as if the purchase of a sword like a Khanda or pata would involve buying a historical antique. While that certainly would be cool, I'd like to know if there are modern makers of the weapons.
Thanks a lot for your help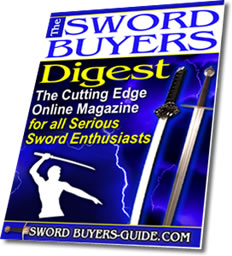 Sword Buyers Digest Newsletter!

Sword Buyers Digest Newsletter

Sign Up to Our FREE Monthly E-zine for all the latest sword news, info and much, much more! Click here for more info.