The Kult rules....
by Sleeper FireCrow
(Nashville Tennesse)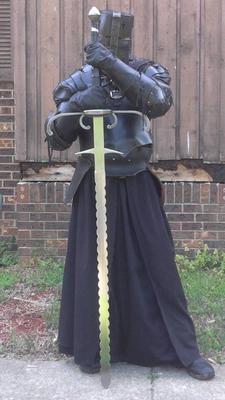 My beloved Del Tin German Greatsword
I've purchased three swords (two Windlass's and a Del Tin) as well as smaller things (gloves). After much online research I came to this site (sword buyers guide) and it pointed to KultOfAthena.com. All I can say is they rule. My first sword showed up in less than a week (I live in Tennessee, KultOfAthena is in Illinois) and it changed my life. The other two swords I had the opportunity to actually pick them up directly from KultofAthena's actual address site. They obliged and let me look over the swords before I actually bought them. And I did end up returning one sword to them, in exchange for another and they very gracious and helpful in this respect. KultofAthena is the only "business" I will purchase swords from. Period.