The worth of sword canes
by Ian Warner
QUESTION: Are there any sword canes out there that would be worth buying for use?


ANSWER: Unfortunately, due to legalities within my home country of Australia, I am unable to actually import or see cane swords myself... However, from what I have heard, Cold Steel make some very good and practical ones...
Hope this helps.
- Paul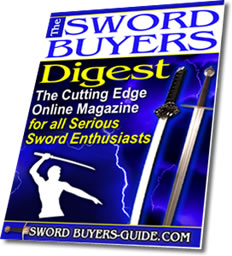 Sword Buyers Digest Newsletter!

Sword Buyers Digest Newsletter

Sign Up to Our FREE Monthly E-zine for all the latest sword news, info and much, much more! Click here for more info.