Valiant Armoury

Valiant Armoury originally started out produced mainly functional medieval swords in the Philippines. A division of ProCut until 2006, the company was purchased by current owner Sonny Suttles after the death of Bob Miller, owner of ProCut.
Manufactured in:  Hand Forged in China, leather-work in the USA 

Steels Used:  5160 Spring Steel  
Price Range: US$550 – $700  
Official Website:  http://www.valiant-armoury.com/
Now a stand-alone company, they changed direction – eliminating the old line up and creating new and very innovative partnerships with such giants of the sword industry as Angus Trim and Christian Fletcher.
Their swords and weapons are protected under a one year warranty which is:
"applicable only when the product is used under the normal conditions for which the sword or edged collectible is designed, and does not apply to any damage related to misuse, carelessness, negligence, and normal and/or excessive wear and tear."
They define normal use on their site as tameshigiri (using mats) under by a trained user under controlled circumstances, and state that:
"While Valiant Armoury swords and edged collectibles certainly could be used to cut many other items or objects, this is not their intended use and it is quite dangerous to do so and any use other than for its intended purpose will void the warranty."
Prices range From around $550 to $700 for their "Signature Series" blades that were first released in early 2007.
MAIN PRODUCT LINES

SIGNATURE SERIES SWORDS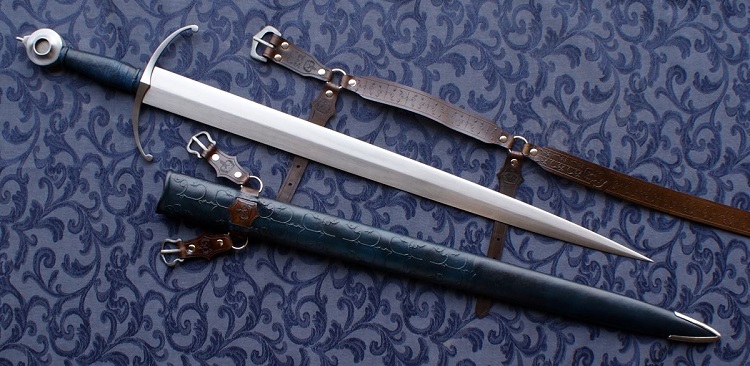 "Signature Series" Swords are a collaboration between Valiant Armory, Angus Trim and Christian Fletcher – two of the most respected and knowledgeable modern day sword makers and designers.
While they have been slow to release, this range has taken the sword world by storm, offering extremely high quality blades in gorgeous fittings that have silenced all but the harshest critics and are so popular with the sword community at large that they are often sold out within a matter of weeks when a new model arrives.
KNOWN ISSUES

The Practical and Signature lines however, due to their careful design and a high level of Quality control at the forges they are made at (plus, many of the Signature Series swords actually have their finishing touches done in the USA) have had very few reported issues (the first batch of Signature series swords had an edge that was less than ideal, but this has since been rectified by Valiant).
Since taking over the operation, Sonny Suttles has demonstrated a very high level of customer service and is well known to stand behind his products, which he is justifiably proud of, though perhaps the only real issue currently is lead time.
As the leather-work is done by Sonny himself, he is often extremely busy and can at times get so bogged down in production that he is unable to also keep up with all incoming correspondence. The quoted lead time of 4-6 weeks between placing an order and receiving it can be extended considerably depending on the workload, though most collectors agree that they are well worth the wait.
WHERE TO BUY VALIANT ARMOURY

Their swords are sold exclusively through their Custom Sword Shoppe HERE
---
I hope this information on Valiant Armoury has been helpful. To return to the Sword Manufacturers Dossier from Valiant Armoury, click here


Looking for honest, trustworthy sword sellers? Look no further than:

FEATURED ARTICLES AND REVIEWS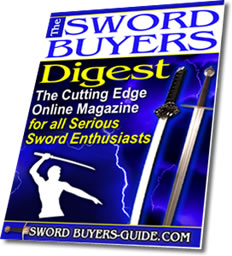 Sword Buyers Digest Newsletter!

Sword Buyers Digest Newsletter

Sign Up to Our FREE Monthly E-zine for all the latest sword news, info and much, much more! Click here for more info.