Very Good Experience-Trustworthy-Follow thru-Good Quality
by Harry Fletcher
(Flower Mound, Texas, USA)
I have purchased two swords from the SBG Sword Store or maybe three, could be four? Anyway, I paid, they shipped, no issues, very good prices, and quality for price paid was excellent. I recommend doing business with them if they have what you want. Trustworthy is what is the overall word for describing my experience with SBG store.


Harry J. Fletcher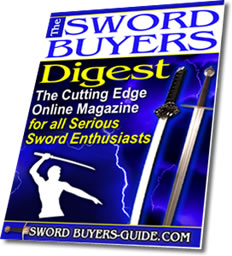 Sword Buyers Digest Newsletter!

Sword Buyers Digest Newsletter

Sign Up to Our FREE Monthly E-zine for all the latest sword news, info and much, much more! Click here for more info.