What is a Shinobi O-Katana?
by antonis
(Athens Greece)
Hello guyz i was thinking to get a custom made sword an in a book that i borrowed from a friend says tha shinobi most likely carried an O-wakizashi.


So is this a long wakizashi?
And how long is too long?
What are the limits so it can be classified as an O-wakizashi and not a katana. thnx and sorry for any spelling mistakes not a native english speaker 😁
T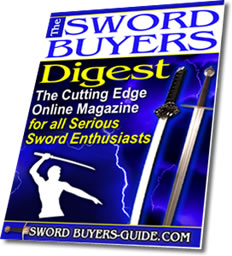 Sword Buyers Digest Newsletter!

Sword Buyers Digest Newsletter

Sign Up to Our FREE Monthly E-zine for all the latest sword news, info and much, much more! Click here for more info.