What is the special grip needed for a narrow hilt viking sword?
In your review of Ronin Katana's Euro sword line, you mentioned that the hilt on the model 8 was roomier than on a traditional Viking sword and that the smaller version required a specialist grip that most casual collectors are unaware of. I was looking for more information on that particular topic, if that's possible.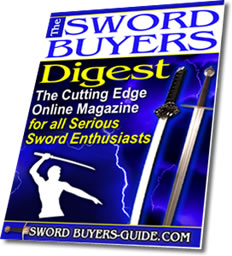 Sword Buyers Digest Newsletter!

Sword Buyers Digest Newsletter

Sign Up to Our FREE Monthly E-zine for all the latest sword news, info and much, much more! Click here for more info.