Where to sell used LOTR swords?
by Michael
(Plumas Lake, CA)
I Have a fair collection of United Cutlery Lord of the Rings swords. (As well as some other movie replica swords: Kingdom of Heaven, Rambo, etc.) I'm downsizing and am looking to sell about 10-15 swords/knives. They are all in great shape, they've just been hanging on the wall for the past several years. Any idea where the best place is to sell them?


thank you.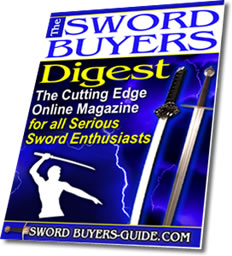 Sword Buyers Digest Newsletter!

Sword Buyers Digest Newsletter

Sign Up to Our FREE Monthly E-zine for all the latest sword news, info and much, much more! Click here for more info.