your opinions please
by Bernie & Ginny Miron
(Danbury, CT 06810 USA)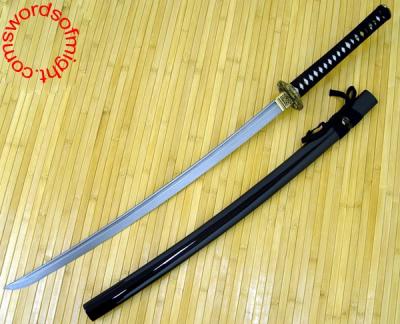 to any interested party........what are your opinions of this sword (with reference to what we like to do here)........i believe it to be from dynasty forge and/or made by "Bushi".......don't know how they are affiliated with dynasty......it runs about 300.00 from our friends at SOM........it wholesales for about 180.00 for anyone with an american sales tax exemption (any state)


......as our learning process has progressed as a result of our most fortunate discovery of SBG we have already acquired 4 items from Cheness & 2 from Musashi, almost all as a result of direct recommendations from this wonderful site..............and we love all of them..........some nutballs are selling this same sword for between 400 & 800 bucks.....imagine that!.......please let us know what you all think.......it is quite beautiful & we are considering it based on what we read here....thanks for your time in advance.
Cherry Blossom Damascus Katana Features:
Hand Forged 4500 Layer Damascus steel blade with Bo Hi (Shinogi HRC45, Yakiba HRC52)
Tsuka has Cotton cord and authentic rayskin wrap
Copper Tsuba displays beautiful cherry blossoms
Black lacquered wood saya
Fully Functional
Comes with wooden display box, flowered satin sword bag and extra seppa and mekugi
Measurements:
Blade: 27"
Handle: 11"
Overall: 40 1/2"
Weight: 2.3 Lbs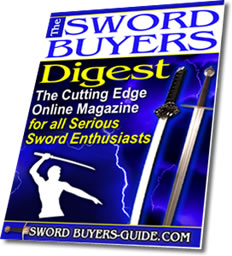 Sword Buyers Digest Newsletter!

Sword Buyers Digest Newsletter

Sign Up to Our FREE Monthly E-zine for all the latest sword news, info and much, much more! Click here for more info.