Windlass Verneuil Sword Review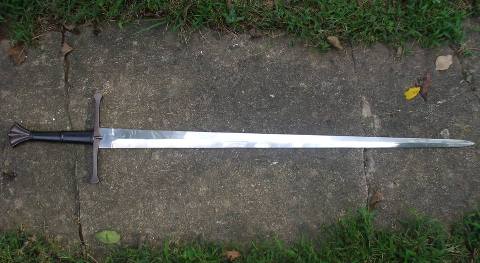 DISCONTINUED
Windlass frequently discontinues their swords in favor of new models, and this one is no exception, however has been preserved for informational purposes.

Windlass Steelcrafts are well known for making some of the most historically accurate budget swords on the market today. And the Verneuil is no exception….
While many of their longer swords were previously regarded as being too whippy, the Verneuil sword was a turning point for the company, and from the Verneuil onwards since many of the longer swords have seen this issue positively addressed.
As with many Windlass swords, this particular model was discontinued, but the review has been preserved to document this turning point.

---
Windlass Verneuil Sword Review
Review by Bill Goodwin, Roanoke, USA
---
Steel 

Weight 

Point of Balance 

Price Range


1065 Carbon Steel

2lbs 9oz

4.5" from guard

US$250 to $299
This is one model from Windlass I had spent time eyeing closely. So when fate took a turn in my favor (on my birthday of all days) I wasted no time in pouncing. I came across this on eBay, practically new, never been cut with, very nicely priced ($169.00 + shipping) sword.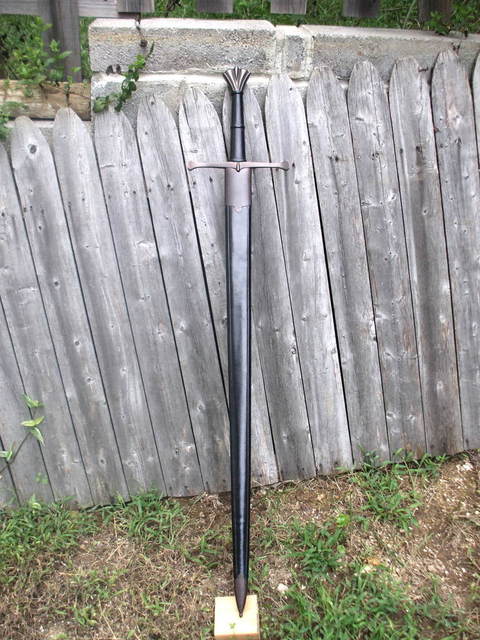 O/A length: 44 3/4"
Blade length: 35 15/16"
Blade width: 1 7/8" tapering to 3/8"
Cross guard / Hilt: 8 1/2"
Grip: 6"


Pommel width: 2 1/2"
Weight: 2lbs - 9 oz.
P.O.B. - 4 1/2"
C.O.P - 21 3/4"
Oakeshott type : XVIIIa
The Blade

Diamond cross section, double edged - the blade on this is near spot on in terms of tempering / flex. Not too stiff and certainly not whippy. My only dis-like is the fact that Windlass sharpened it the full length of the blade. Since it was bought second hand I hand no control over the matter. I usually prefer to sharpen my own to get them the way I like. Not hip on the polished finish, but again something I'll change in the near future.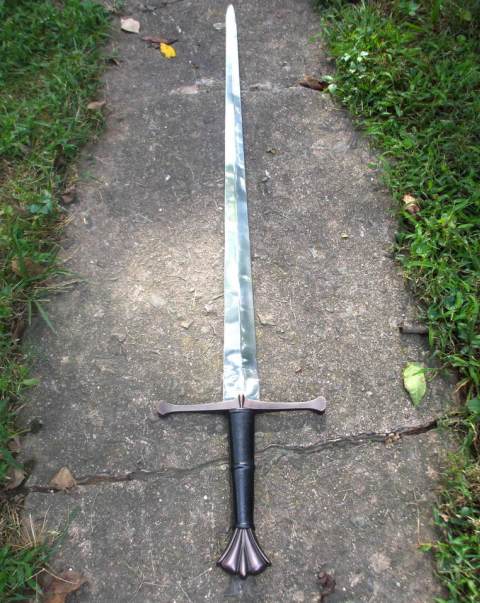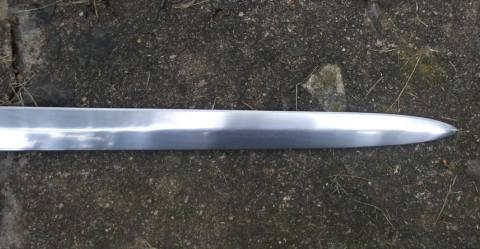 Guard, Grip and Pommel

Really impressed by the screw on, fish-tail pommel on this. Very nicely done, no visible flaws.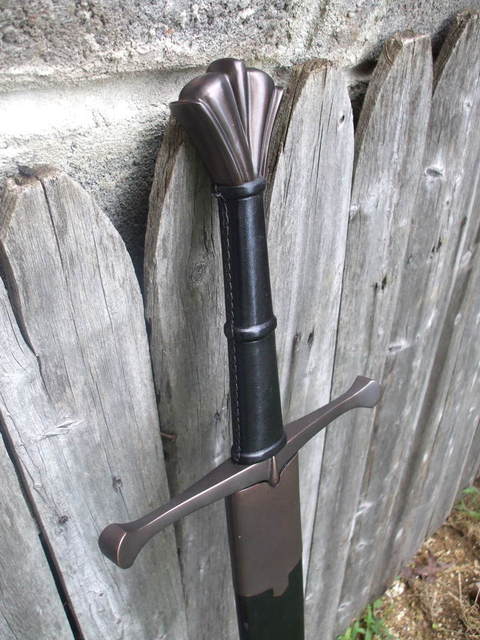 The bronze finish is a grand touch to the hardware of the sword, which is carried over to the scabbard as well. The leather covered, 6' grip feels good, though it's been suggested that a cord wrapped grip would look better. The slightly flared guard ties the whole look of the sword together. All the parts are good and tight.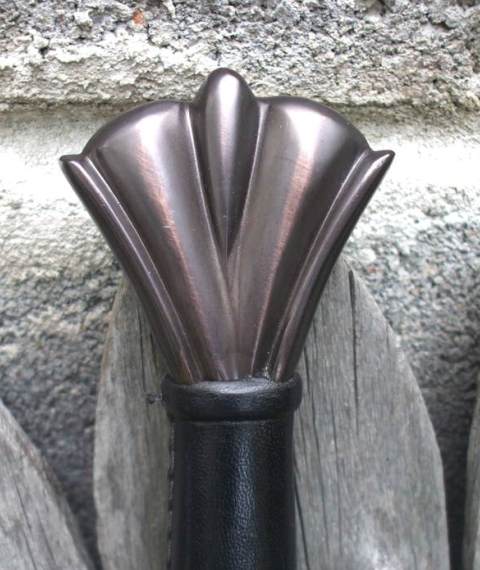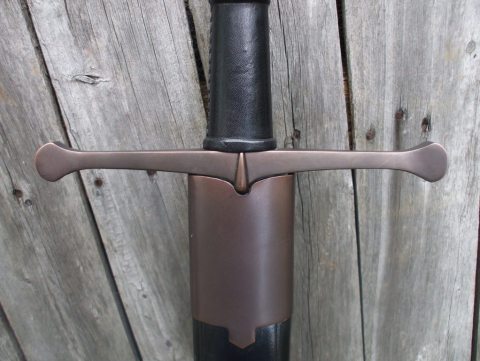 The Scabbard

Standard Windlass ill-fitting, cover, but the bronze throat and drag make for a decent looking piece.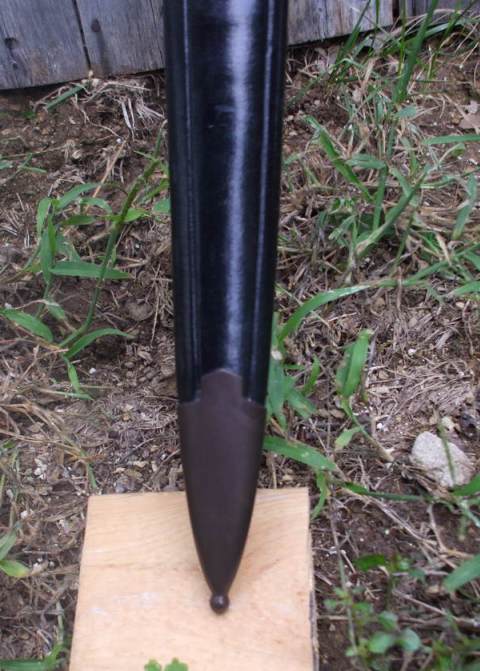 Fit and Finish

Overall, this is very nice looking sword. IMO one of the most eye catching in the Windlass line up of Medieval swords.
Cutting and Handling

Impressed by its handling / feel qualities too. Does great with longsword solo drills, just a wee bit on the tip weighty side, still well done. Cutting....well let's just say it has no problem in doing what it's over all design is for. My son and I put it through a good round of milk jug slaying and it came out shining in all area's ( thrusting, single and two handed cuts).
Conclusion
A very well done, truly beautiful sword from Windlass. I consider myself lucky, that, out of the 4 Windlass swords in my collection, 3 have surpassed my expectations across the board.
And even the one I have with issues is still not a horrible piece. So I highly recommend the Windlass Verneuil to anyone looking for a sword of the this time period (1300' - 1400's - Hundred Years War) and type for their collection as a functional and/or display sword.
PROS
Well executed design and an attractive piece
Nicely assembled - all fittings tight
CONS
Scabbard does not fit very well
Polished finish of the blade not to everyone's tastes

---
I hope this review of the Windlass Venreuil sword has been helpful. To return to Affordable Replicas of Medieval Swords from Windlass Verneuil Sword Review, click here

Buying Swords Online Can Be

DANGEROUS!



Find the Best Swords in the:
Popular & Recommended ARTICLES

---
---