Windlass Steelcrafts German Bastard Sword Reviewed
Windlass Steelcrafts has a bit of a history for continually recycling through their selection of swords discontinuing old models and replacing them with new ones at such a pace it can be hard to keep up with whats hot and whats not...
Unfortunately, they have discontinued this sword after many years of production, BUT due to popular demand brought it back for a limited run!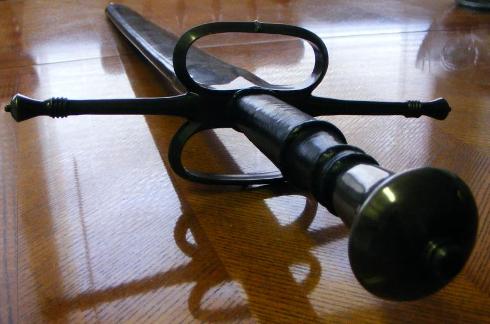 ---
Windlass German Bastard Sword
Review by Review by SBG Member Jak, CANADA

---
Steel    
Weight    
Point of Balance    
Price Range


1065 Carbon Steel
3lbs 10oz
2.75"
US$193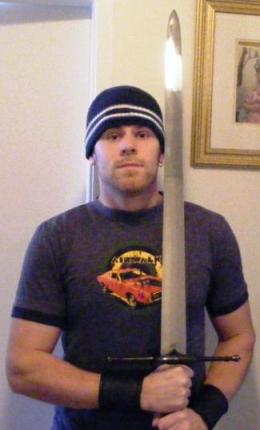 Well after almost 2 months of waiting this beauty showed up at my door from Reliks. Once they got it in stock it only took 3 days to get here. I had been eyeing it up for a while, as I wanted a sword I could use with a shield but have enough room on the hilt for a two handed cut. Its a bit shorter than I was expecting (not a bad thing though).
It was well packed in paper and bubble wrap and the box was quite big. I kept digging deeper wondering "where is it? Did they send the wrong one?" Nope its exactly what I was hoping for.
I'm much more happy with this than my Hanwei...
It was well oiled but the blade had a few scratches on the otherwise mirror finish. The first thing I noticed when I finally got it unwrapped was the size and balance. I'd heard the cross was overly heavy and affected the balance and performance. I beg to differ. POB is 2.75 inches from cross-guard. This thing is FAST!!
With one hand and shield it is well balanced and easily maneuverable....doesn't feel like 3lbs.10oz. Wielded with two hands it is lightning fast and superbly lethal!!! I cant wait to get it sharpened and do some cutting.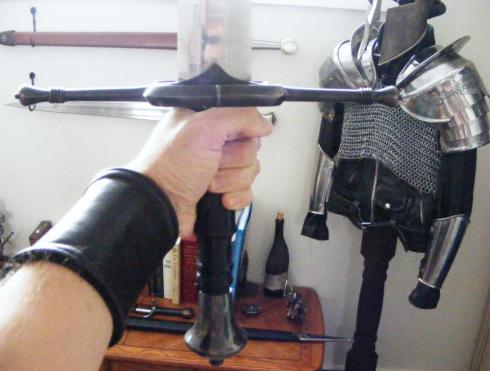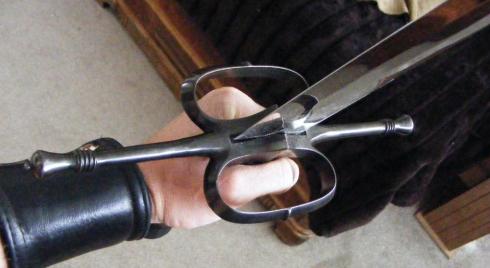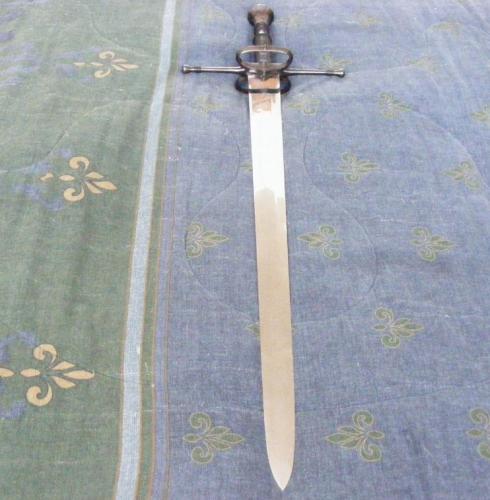 Now for some stats:

Overall length: 39"
Blade length: 30"
Hilt length: 9"
Blade thickness: 3/16"
Crossguard length: 11.25"
POB: 2.75"
COP: 13" from tip
Weight: 3lbs. 10 oz.
The blade tapers from 2" at the hilt to 1.25" before coming to a point in the last 1.5". The blade has no fuller, instead it is a lenticular shape. It is quite stiff....when struck hard on the pommel the tip moves about 1.5 inches total! Not in the least bit whippy unlike my other windlass.
Sorry I forgot to take a pic of the blade flexing but I can flex it 6" out of true (with some difficulty on the last 2" or so) and she sprang back true.
The whole thing is tight...not a rattle and yes, it is peened so if it develops a rattle it will be an easy fix. The grip is probably wood with cord for the risers and wrapped in black leather. Pommel and cross are blackened giving it an antique look that attracted me to it.
The grip is comfortable and there is just enough room for two hands. The pommel is perfectly shaped to comfortably rest the heel of my palm on with no digging. I love the side rings, (which is odd for me....never liked them before), as they offer superior hand protection.
This sword stays fairly true to the original, A477 of the Wallace Collection. There are differences though...the original had a fuller groove, and the peen block was slightly different. The grip on the original was just cord I believe, but overall Windlass has done a great job on this sword.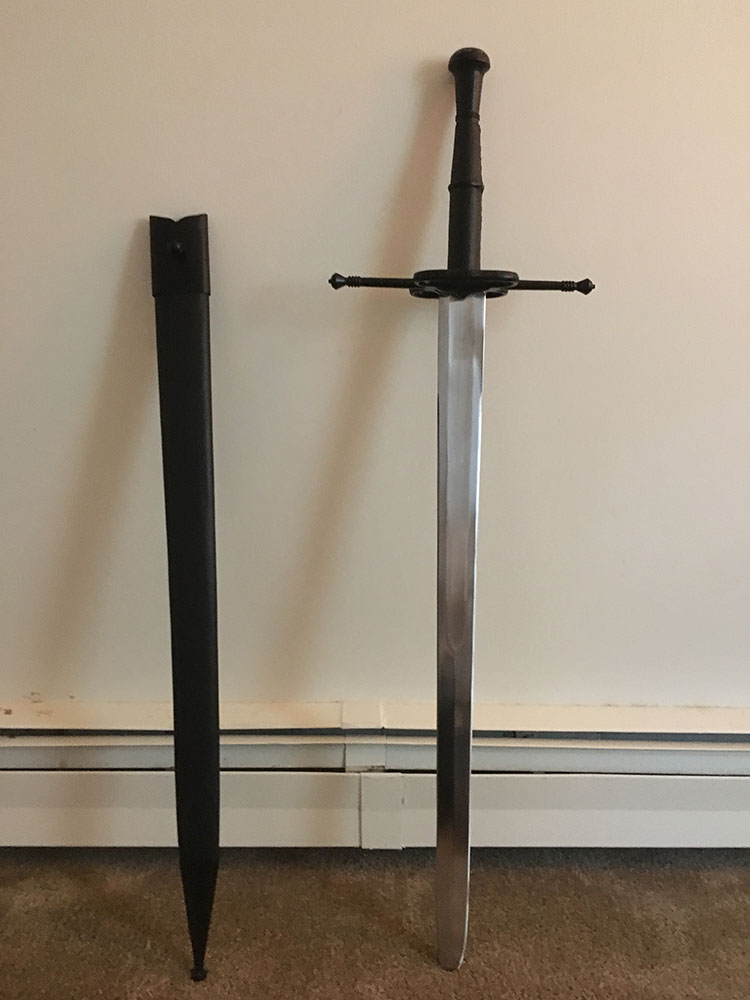 PROS
Surprisingly fast and easy to wield for a sword of its weight and size
Very well assembled with a peened pomel

A historically plausible sword based on the A477 from the Wallace Collection
CONS
Minor differences from the historical original


---
I hope this review of the German Bastard Sword has been helpful. To return to Affordable Replicas of Medieval Swords, from Windlass Steelcrafts German Bastard Sword Review, click here

Buying Swords Online Can Be

DANGEROUS!



Find the Best Swords in the:
Popular & Recommended ARTICLES

---
---