Deepeeka Norwegian Viking Sword Review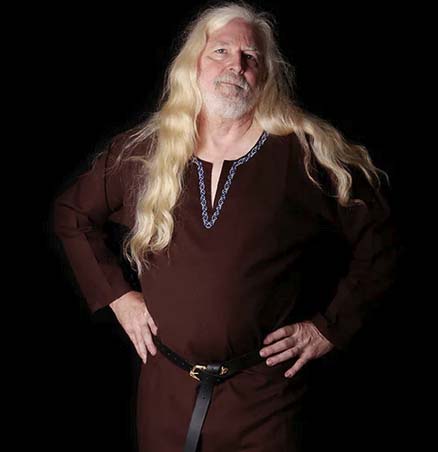 The Swords designer, Keith Wescovich
The Norwegian Viking Sword by Deepeeka of India is a result of this company, which is normally associated with very inexpensive, yet nominally functional swords, actually taking the time to seek out and act upon feedback from the International sword community. In this case, it was well known SCA and Ren-fair legend Keith Wescovich, who consulted with them and approved this particular piece.
So let's take a close hands on look to see what your $250 or so can get you..

---
Deepeeka Norwegian Viking Sword

Review by SBG member Barahir

---
Today I received my new Viking Style Deepeeka sword. This is a prototype that I bought directly from the Designer, Keith Wescovich.

This model is based on one of the viking swords found at the archaeological site of Gnezdovo in Russia.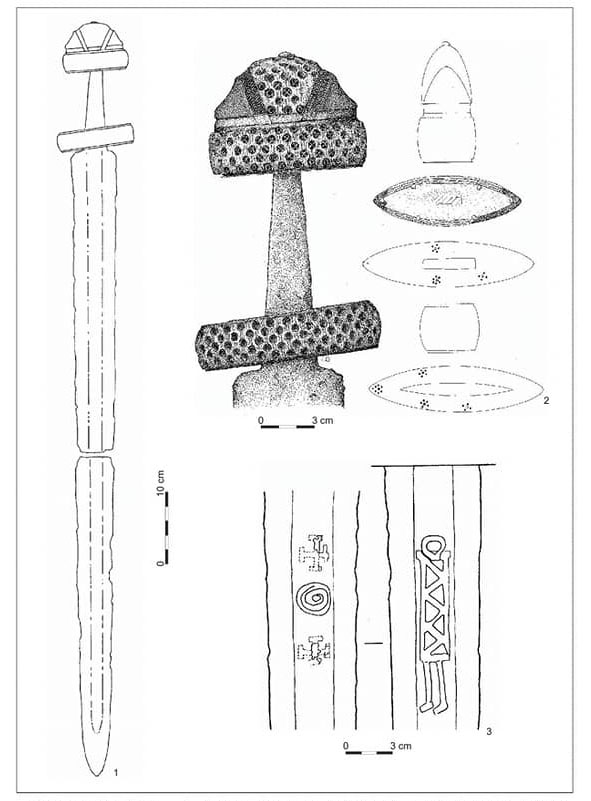 Sketch of the original sword the Norwegian Viking Sword by Deepeeka is based upon
Faithful recreation of the etchings found on the original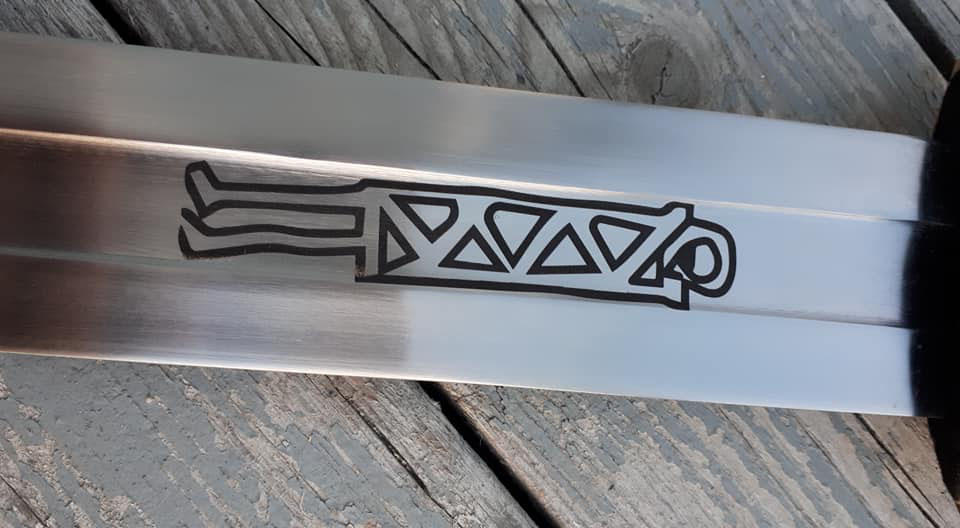 Though the originals were actually marked with welded, inlaid wire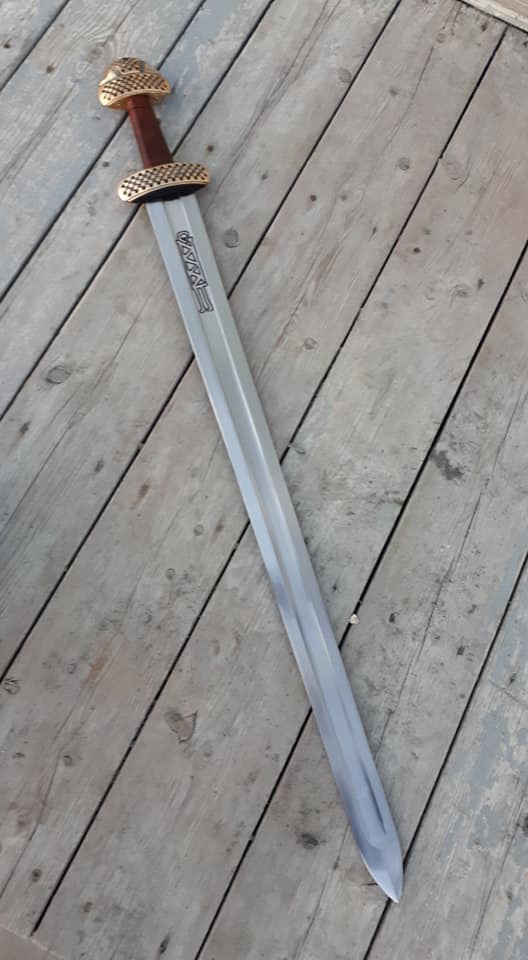 I am a real fan of Viking swords as you know so I was curious to add this model to my armory. I love the big Viking swords and I'm not disappointed with this one.

It's like having a monster in your hand.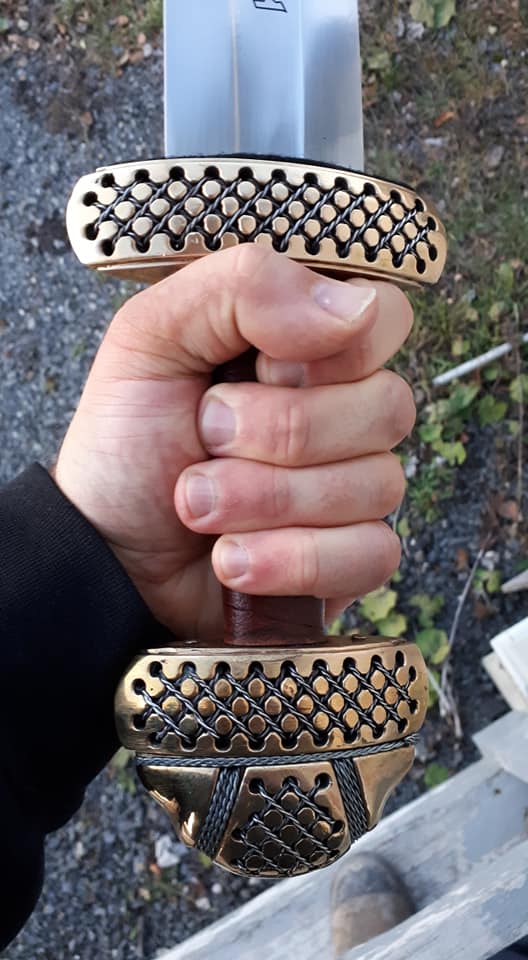 The fit and finish are good for Deepeeka. It is sure that it is a prototype and we have so much to tell that more particular attention is paid to the finish in these cases. Everything is very solid and well aligned so I am satisfied. We can see few minor scratches or forging marks on the blade but I can live with that.

It goes without saying that this is not a high level sword like Albion or Arms and Armor. But I get good value for my money.
Not Albion quality, but pretty darned good bang for the buck
Deepeeka have improved and I could compare this sword with a Windlass.

The grip is typical of Deepeeka and is not very elaborate. She's a little dull. It is made of wood and covered with leather tabs.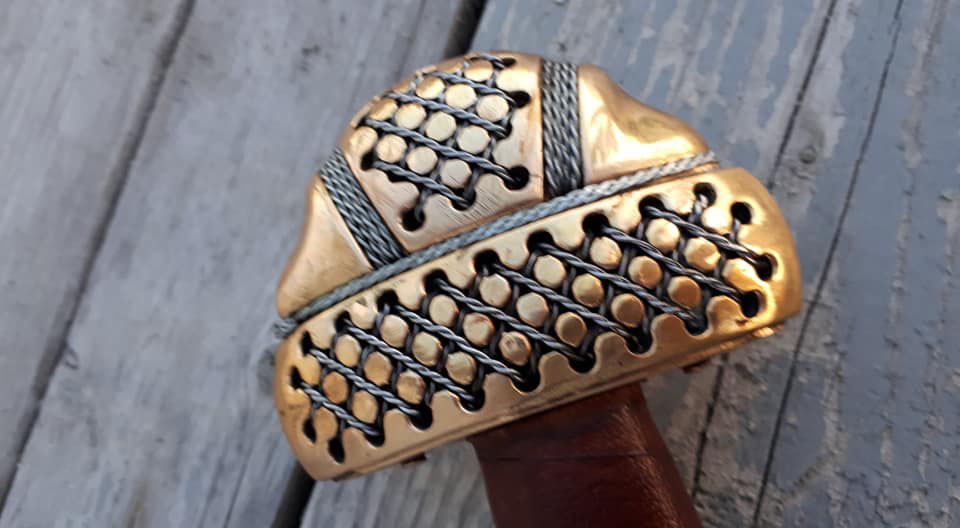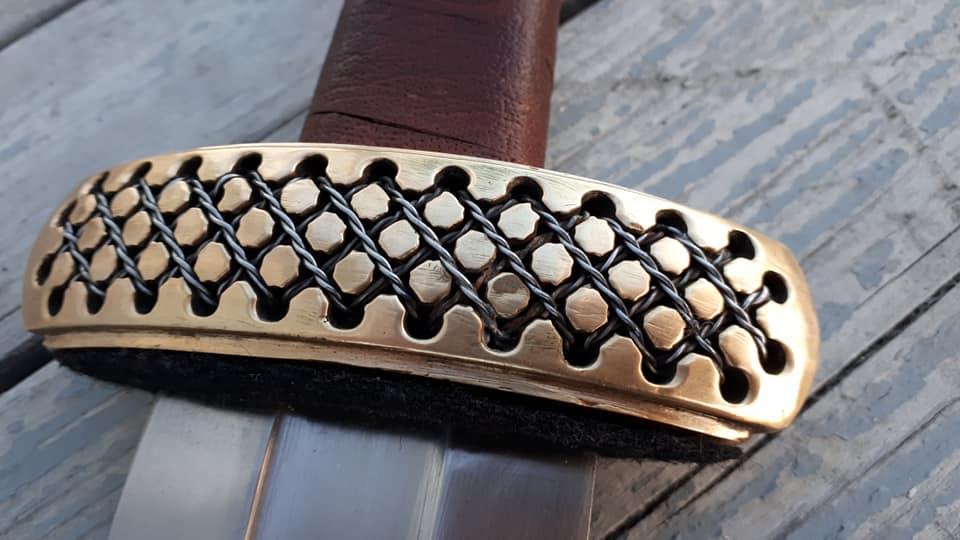 The scabbard is also basic from Deepeeka but it is solid and the core is made of wood. It's correct.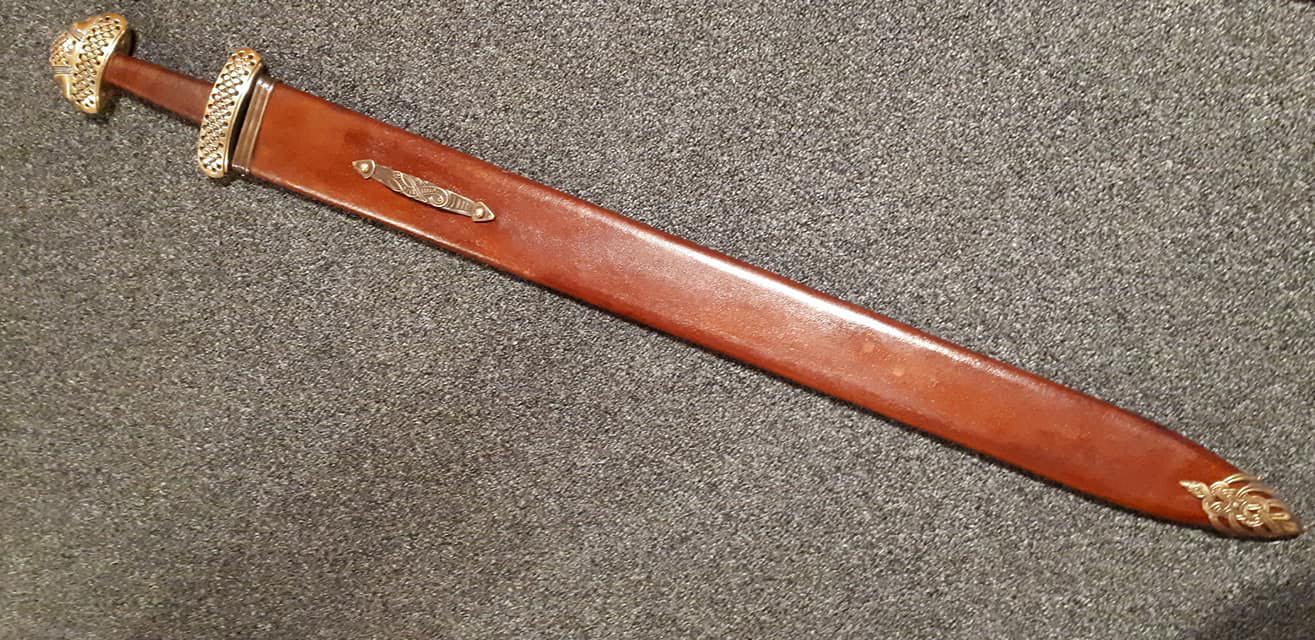 The blade is made of EN45 steel and is blunt. I am not an expert in heat treatment. I checked with a file and it seems hardened. It's not the most important feature for me.

Here are some statistics ...

Steel: EN45
Total Length: 38 '' 1/4
Blade Length: 31 ''
Grip Length: 4 ''
Weight: 1.40 kg or 3.086 lb
Guard width: 2 '' 1/4 or 57 mm
P.O.B. : 6 '' from the guard
Thanks for reading

WHERE TO BUY
The best place to buy the Deepeeka Norwegian Viking Sword is HERE at Kult of Athena where the sword sells for a very reasonable $252.00. While it comes blunt by default, they also offer a sharpening service for an additional nominal fee.

---
I hope this review of the Deepeeka Norwegian Viking sword has been helpful. To return to Viking Swords from Deepeeka Norwegian Viking Sword Review, click here


Buying Swords Online Can Be

DANGEROUS!



Find the Best Swords in the:
Popular & Recommended ARTICLES

---
---