Warning on 'Elite Steel'
Some time ago, there was an up and coming retailer by the name of Elite Steel, owned and run by Jason Warbrick. Mainly a knife store but dabbled in Hanwei and Cold Steel Swords.


Its just a warning incase he surfaces again, Jason Warbrick and Elite Steel magically disappeared with about $5000 (so far as we know) of customers $$ never to be heard from again. Elite Steel was a good setup for the longest time and the club atmosphere made it very enticing, however many people are out thousands of dollars. I post this in the hope that it saves 1 person $1 should he ever surface and try to startup again.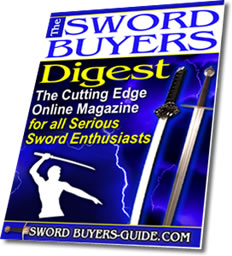 Sword Buyers Digest Newsletter!

Sword Buyers Digest Newsletter

Sign Up to Our FREE Monthly E-zine for all the latest sword news, info and much, much more! Click here for more info.