MRL's Create Your Own Sword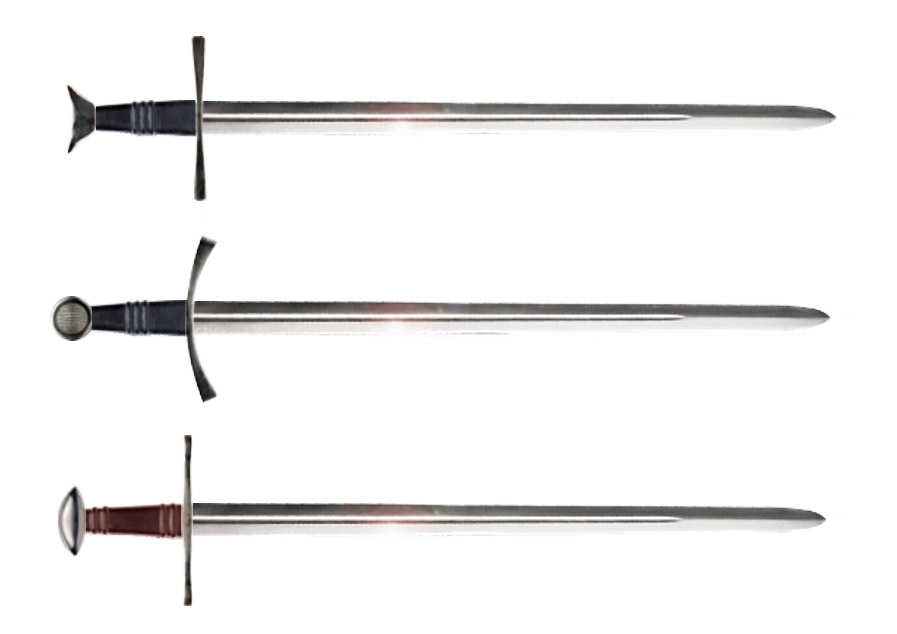 A few of the many possible combinations
Create Your Own Sword is a highly innovative concept by Windlass Steelcrafts and Museum Replicas Limited (MRL) started in 2011.
Using some WYSIWYG software, you are presented with two single handed arming sword blades, 5 different guards, 5 grips (each one in black or brown), 5 pommels and an optional scabbard for $100 more..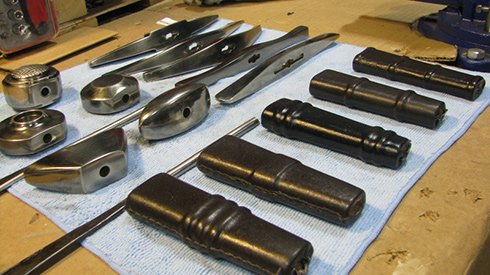 To ensure that you can't accidentally create your own sword disaster, all the components have similar weights and mass, optimized to create a very serviceable sword no matter how you combine them.
Here is what some senior SBG members had to say about it:
"The sword has a nice powerful presence, standing ready to issue a wide shearing or slashing cut in the hand. The blade has alot of authority, and would serve it's intended purpose well." J.E. "Odingaard" Sarge
"I was immediately struck by the sturdiness of it. The stiff but well-tempered blade is wide and optimized for cutting. Slapping the pommel, I checked for the center of percussion ... and sure enough it looked to be about where you'd like it to be , about 22 inches or so... but also showed to have a huge sweet spot of about 5 inches." - Marc Kaden Ridgeway
"I've finally had a chance to do some cutting with this sword, and it performed beyond my expectations. I'm still not used to single-handed swords personally, but that's my own preference and no comment on the sword itself. It cut beautifully and I was very impressed." - Zoe

You can read more about how the Create Your Own Sword project came about and how it all works on page 8 of our visit to the MRL HQ here
In the meantime, here is a quick review by a beginning sword collector and his impressions of what he got for his money.

---
MRL Create Your Own Sword Review
Review by SBG member Alexander

---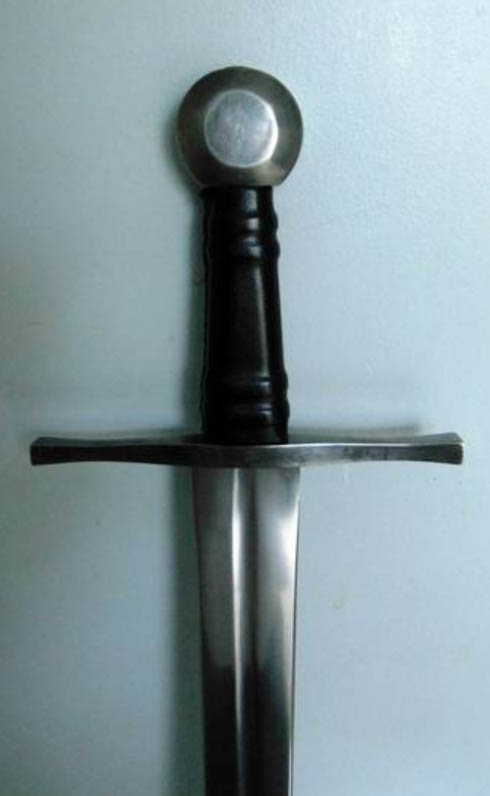 Having a collection of pretty much all movie/fantasy swords I decided I wanted to get something a little more historical. Not that I was going for total historical accuracy just something that at least looked the part. Nothing fancy just a sword to do some cutting and to wear with my Renaissance costume I was going to buy.
My first thought was the create your own sword at MRL. Watched the video Mark put up and like they way they looked and the price was decent.
I went with the polished blade, guard style 2, grip style 4 in black and type 1 pommel. I opted for the scabbard @ $100 and sharpened.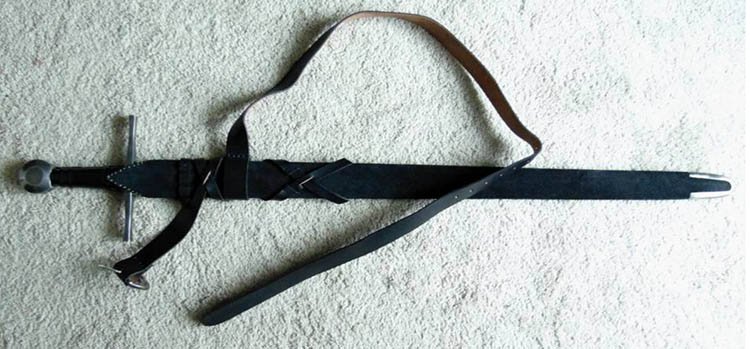 The overall sword has a very nice look. The hilts parts come with an antique gray finish. The blade is nicely done and has a very nice finish. There are some very light waves in the blade I assume from hammering? But again they are minimal and do not distract from the blade. The fuller is straight and centered on the blade. The grip is tight but with a rough stitching seam. But that's fine with me just as long as its solid.
If you do ever have to re-wrap a medieval sword hilt, click here for a DIY tutorial

I will probably have to re-wrap at some point because my hands tend to sweat a lot and the leather becomes slippery. Unless there is some other way I don't know about?
The sword is blade heavy which isn't surprising given its 5.75" POB. It is a little more blade heavy then I would like. Overall though for under $200 it's a good sword I feel. The scabbard on the other hand is junk.
I know scabbards can cost more then the sword that goes in to them so maybe for a 100 bucks its a good deal. It does not have a wood core and is just leather. It of course will not hold the sword in the scabbard on its own. The belt is of the same quality. It will serve its purpose I guess for just looks. I would like to start getting some scabbards for my other sword. So I will start saving my pennies.
Statistics
Total length: 39.75"
Blade length: 33"
Blade width: 2"
grip length: 4.5"
PoB: 5.75"
Weight: 2.8 lbs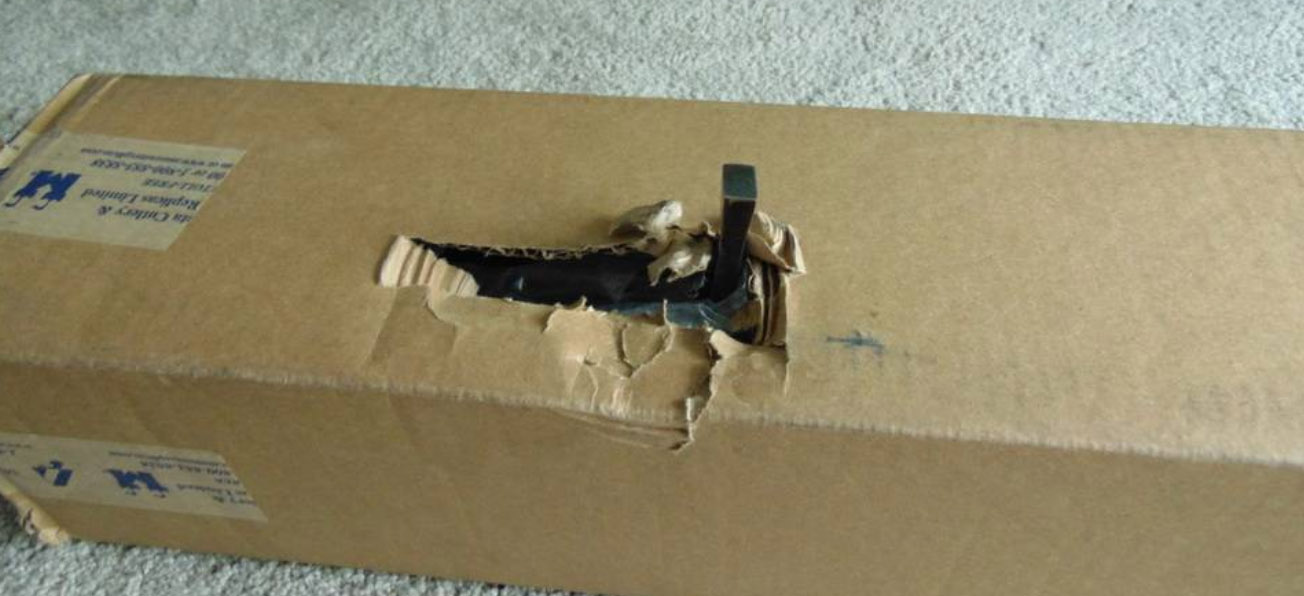 OOPS somebody needs to do a little better packaging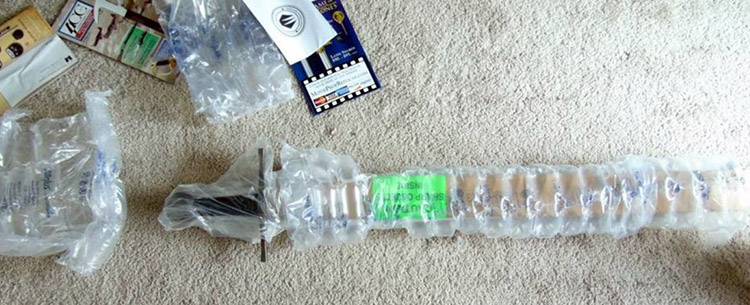 What comes in the box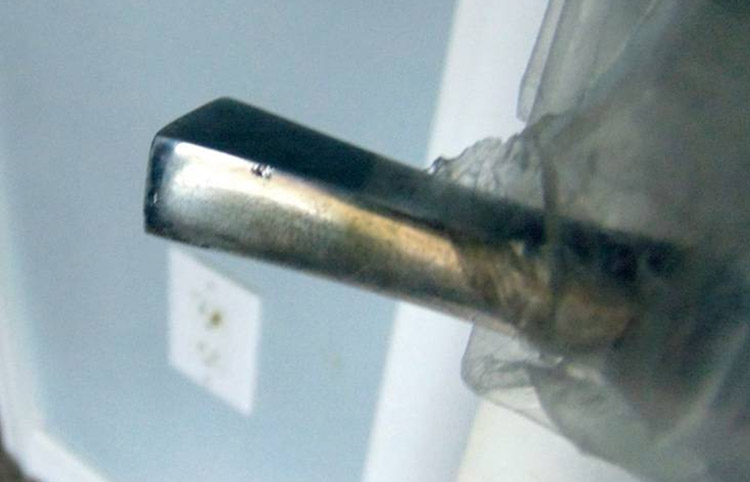 Damage from shipping on exposed guard.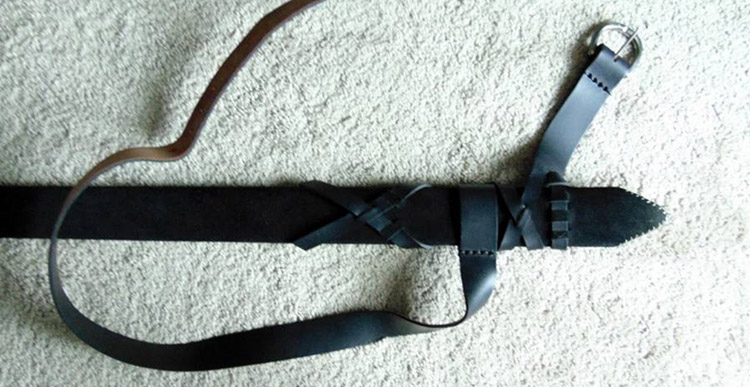 The thing that holds the sword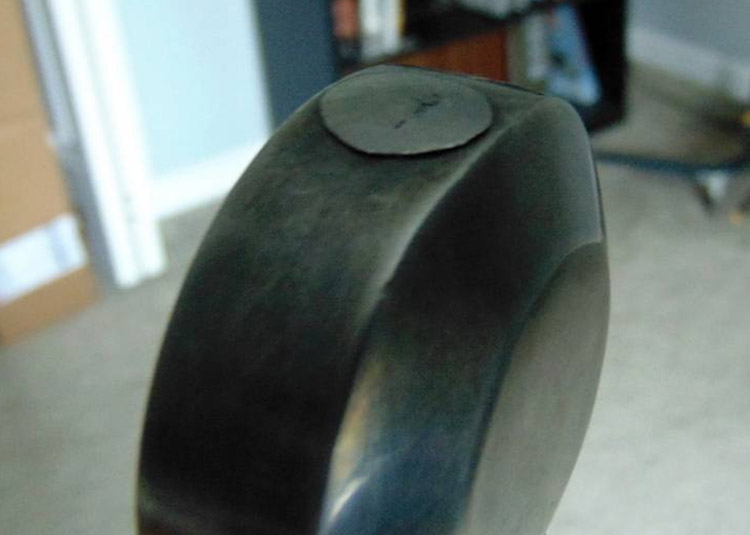 Peen is not bad a little rough around the edges but ok.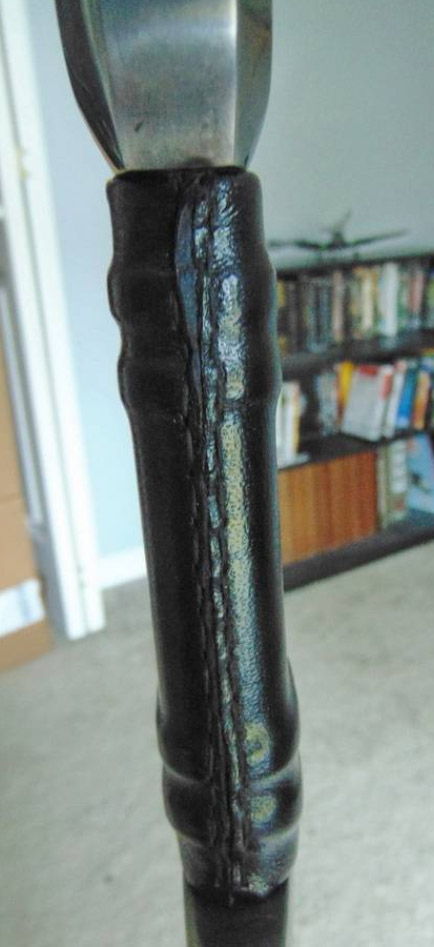 Grip stitching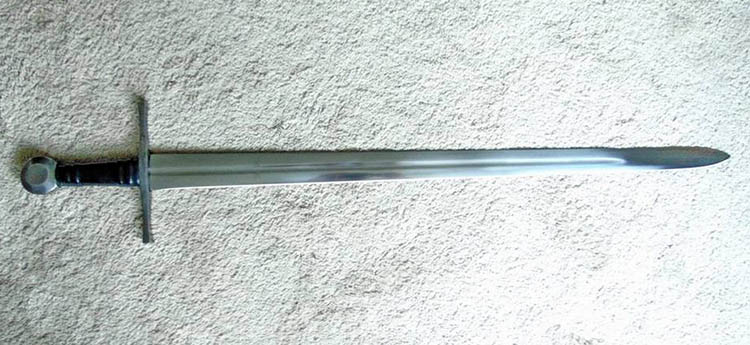 Pretty

Have a play with the software:
And should you create a design combination that you decide you actually want to buy, don't forget to use the 10% SBG coupon code:
10% off exclusive discount code

Save 10% off at Museum Replicas with our exclusive discount coupon code:
(Click for more information)

as this will bring the base price without scabbard down from $188.95 to $170.55 or from $288.95 down to $260.05 with a scabbard and suspension system.
---
I hope this information on the MRL create your own sword line has been helpful. To return to Affordable Replicas of Medieval Swords from MRL Create Your Own Sword, click here


Buying Swords Online Can Be

DANGEROUS!



Find the Best Swords in the:
Popular & Recommended ARTICLES

---
---