Legacy Arms Generation 2 Swords

Originally called Generation 2 swords, and now Legacy Arms, this sword company was sold to Cas Iberia in 2013 by it's owner and founder, Clyde Hollis.
Manufactured in: Hand Forged in the Philippines  
Steels Used: 5160 Spring Steel  
Price Range: US$129 – $299  
Official Website:  CAS Iberia (Distributor)
Produced in the Philippines, their swords have been refined over the years with a constant and continuing process of improvement that has lightened the blades to within historically accurate tolerances yet maintained an overall level of durability that typically greatly surpasses the originals they are based upon.
In the latter years of Clyde's direction the company collaborated with the late, great Hank Reinhardt and later Bruce Brookhart before the company was sold to Cas Iberia.
Price range on these swords is from US$129 to $299.
MAIN PRODUCT LINES

---
EUROPEAN AND FANTASY SWORDS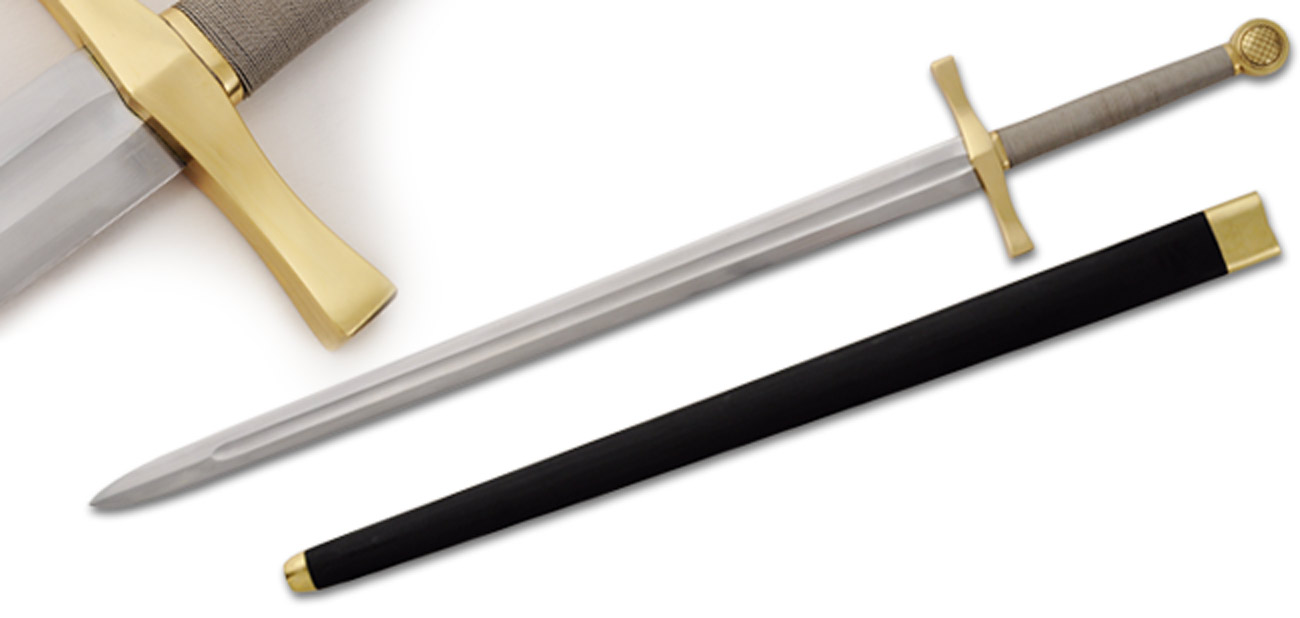 Made from 5160 Spring Steel, their standard European and Fantasy Sword line are hand forged and fitted with high quality, 100% natural components and offer some exceptional value for money, though to protect their value a strictly enforced MAP (Minimum Advertised Price) is in force. Yet prices remain more or less the same over the years.
Swords range from original fantasy designs to functional LoTR (Lord of the Rings) replicas, Ancient Roman swords and a variety of medieval arming, long and two handed swords.
---
HANK REINHARDT COLLECTION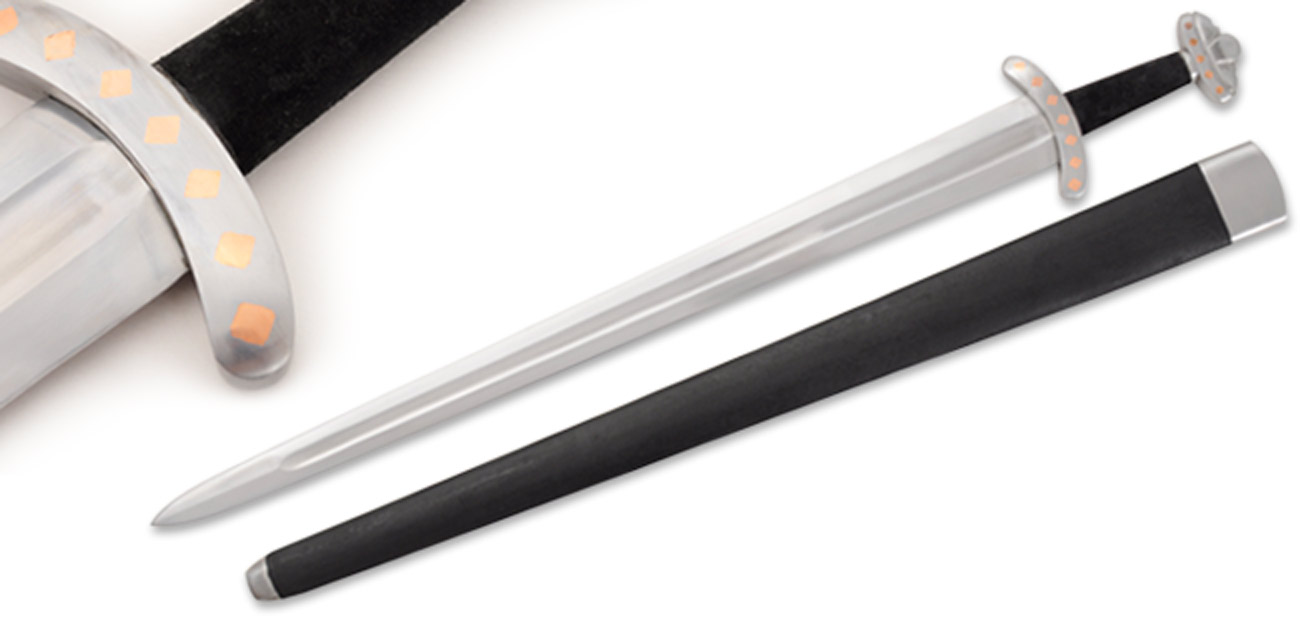 His final project and legacy to the sword industry, the Hank Reinhardt Collection is a series of swords based on actual antiques that were been made to the exacting specifications of the late Sword and Arms Historian, Hank Reinhardt.
The originals have either been in Hanks own collection or have been reconstructed by sketches given to him by his personal friend, the late, great sword Scholar Ewart Oakeshott.
THE BROOKHARDT COLLECTION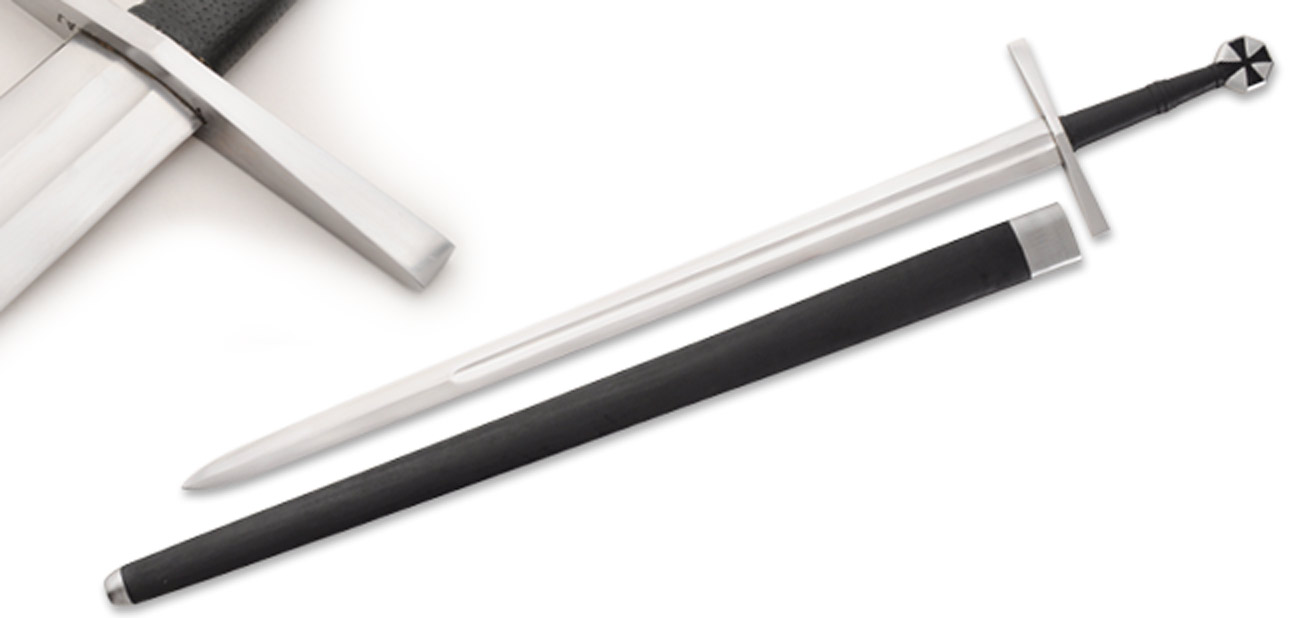 Bruce A. Brookhardt previously worked as the primary sword designer for Museum Replicas Ltd in the 1990s, worked alongside Hank Reinhardt for 17 years, and in late 2012/early 2013 turned his considerable talents to designing a range of Teutonic and Templar themed swords for Legacy Arms.
Swords from this line focus on being both historically accurate yet very strong.
HOW THEY ARE MADE

Generation 2 swords are made the old fashioned way, by blacksmith charcoal, an anvil and a lot of hard work. In fact, the only modern technology used is the occasional wooden lathe for the handles and a grinding wheel to shape the blade.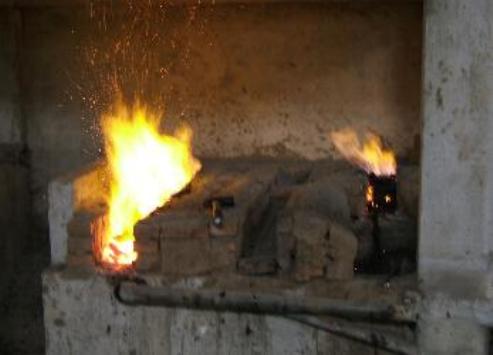 Photo of the Actual Forge where the swords are all made..
The individual components, all of which do not include ANY synthetic materials in their construction, are made specifically for each piece – ensuring a high level of conformity and a fit and finish rare in this price range.
The blades of all Generation 2 swords are hardened by heating and then oil quenching, followed by their own proprietary tempering process.
KNOWN ISSUES

The earliest incarnation of Generation 2 swords were rather typical of the era, having overly heavy, poorly balanced – yet very durable blades.
In 2006 a concerted effort was made to lighten and re-balance the blades to be more in line with the historical originals, however some of the thinner blades suffered from poor tempering due to seasonal temperature variations in the Phillipines and it took them some considerable time and effort to find the correct balance between durability and handling, and it was this change that prompted their name change from Generation 2 to Legacy Arms.
Once settled, issues with failing to meet sustainable production levels plagued the company until 2013 when it was sold to Cas Iberia, who has since stepped up production at the forge and while stock levels are still erratic, the situation has improved.
Interview with Clyde Hollis 2006
Interview with Clyde Hollis 2007

WHERE TO BUY GENERATION 2 SWORDS

Gen 2/Legacy Arms swords are subject to a strictly enforced MAP, so price shopping is generally not an option with this line. The full line up is available HERE at Kult of Athena

OFFICIAL SBG REVIEWS
Generation 2 Excalibur
A truly beautiful recreation of the John Boorman Excalibur Sword and one of the first battle ready swords in my personal collection. $475


Generation 2 River Witham
Quite historically accurate. Looks and performs like a much more expensive sword, but hard to find in stock. $305


Generation 2 Celtic Sword
Only vaguely anthropomorphic, but a tough little leaf shaped blade. $245


Generation 2 Irish Sword
A great handling and nicely made Irish sword by Gen 2/Legacy Arms. $299.99


Generation 2 Pompeii Gladius
Maybe just a bit too simple and lacking in historical accuracy. $232


---
I hope this information on Generation 2 swords has been helpful. To return to the Sword Manufacturers Dossier from Generation 2 swords, click here

Buying Swords Online Can Be

DANGEROUS!



Find the Best Swords in the:
Popular & Recommended ARTICLES

---
---